Selected documents
Receive directly by email all the documents selected during your browsing.
Your selection of documents
Virtuo 55 HB Rigid Acoustic
Specifications
Virtuo Tiles and Planks
Rigid
Herringbone vinyl floors: transform your interior into Haussman style
One of the great advantages of vinyl flooring is that it is a floor covering capable of perfectly imitating all other floor coverings, including parquet.
Herringbone vinyl flooring gives your interior the look of a Haussmanian apartment.
The Hungarian point PVC floor perfectly incorporates all the characteristics of classic herringbone parquet, but at a more affordable price!
This floor has many advantages, both practical and aesthetic:
• Herringbone design shows a more luxurious and delicate appearance. This brings character to a room without breaking the bank and embarking on major works.
• PVC herringbone flooring is less expensive than real herringbone parquet.
• It is easier to install than an herringbone parquet, it takes less time so it does not immobilize your room for days, and it is also a money saver if you hire an installer.
• Maintenance is simpler: soapy water, a vacuum cleaner, and no detergent, which is better for the environment.
5 wood colors are available, depending on your interior decor and your tastes.
Light colors bring brightness to a room and give the impression of volume. They blend into a Scandinavian, bohemian or classic decor.
The brown color is a timeless classic that perfectly imitates oak wood.
The reliability of the rigid, for all
The main advantage of this PVC floor is its rigidity: it will not move if you try to bend it, this rigidity allows resistance to deformation under the effects of time and heat. Highly non-slip (R10), thus reducing the risk of slipping, this vinyl floor is also capable of withstanding very heavy loads: the residual indentation after static load does not exceed 0.10 mm.
Gerflor's rigid PVC floor is resistant to synthetic products and chairs with wheels. It is antistatic and flame retardant (Bfl-s1). The colors deteriorate very little over time because the product is resistant to UV rays.
Virtuo 55 Rigid Acoustic tiles and planks are an ideal solution, including for the pros: indeed, they are able to withstand intensive commercial use and even medium industrial use thanks to its wear layer of 0.55 mm. This product is therefore suitable for housing, small shops upstairs, a hotel room, or even individual offices.
Gerflor is committed to you
Phthalate-free, 100% recyclable, Virtuo 55 Rigid Acoustic tiles and planks are part of an eco-responsible approach. The range, like all Gerflor products, is classified A+ for indoor air quality, with a very low level of fine particle emissions. Choosing Gerflor vinyl tiles and planks is as good for the environment as it is for your health. Its resistance to chemical products allows maintenance with ecological household products or black soap. And to be sure to keep your Gerflor floor spotless for a long time, remember to protect the legs of your chairs and furniture to avoid any risk of scratches.
The warranty for the decors in this collection is 15 years.
(Virtuo 55 Rigid Acoustic vinyl planks in herringbone format, 5 colours. Total thickness: 6 mm; Wear layer thickness: 0.55 mm; 1 format: 125x750 mm; Weight: 9480 g/m². See technical sheet for other characteristics)
Gallery
Get inspired for your project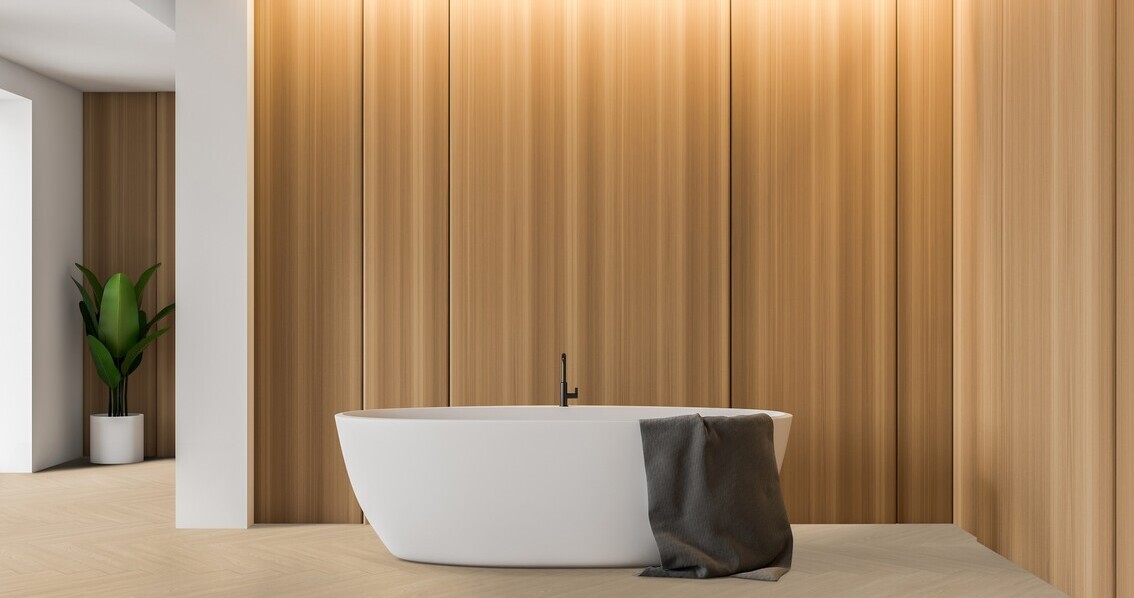 Virtuo Tiles and Planks
Virtuo 55 HB Rigid Acoustic
Colors
Discover our decors
and colours
Results : 5
Filter_colors