Selected documents
Receive directly by email all the documents selected during your browsing.
Your selection of documents

WHEN STYLISH, YET PRACTICAL FLOORING IS A MUST...
"Here at Pomelo, designing an eye-catching workspace is a must. Our studio reflects our image with its comfortable and harmonious style. Our work environment is designed to unleash our creativity and boost our everyday performance!
We cannot over-emphasise just how important it is to create a good atmosphere and a workspace tailored to our specific tastes. When it comes to the decoration, we're always on the lookout for gems that match our personality and translate our concept in the studio. Pomelo Studio set up shop in what used to be a garage. We had to completely refurbish the area to transform it into a professional studio. Basically, we had to start from scratch.
If there's one thing that should never be overlooked in a professional workplace, it's the flooring. It's got to be stylish, practical and hard-wearing with the ability to catch the light! That's one of the reasons that prompted us to choose a professional brand specialising in floor coverings, namely Gerflor with its high-quality products.
Gerflor: a French brand
Gerflor offers an extensive range of innovative, decorative and eco-friendly solutions for both professionals and private customers. We immediately fell in love with their modern designs, soft materials and selection of colours, meaning that we easily found the floor coverings for several areas in the studio. Gerflor ticks all our boxes, because its products are French-made and eco-friendly. As you know only too well, here at Pomelo, we love working with brands that champion the same values and commitments, whatever the line of business!
Gerflor at Pomelo Studio...
The beautiful floor covering in our kitchen is a Gerflor product! We're delighted with its sleek and graphical design. The range that this model comes from is highly stylish, and we absolutely adore it. We've really made full use of Gerflor's products, and you'll find them just about everywhere in our studio!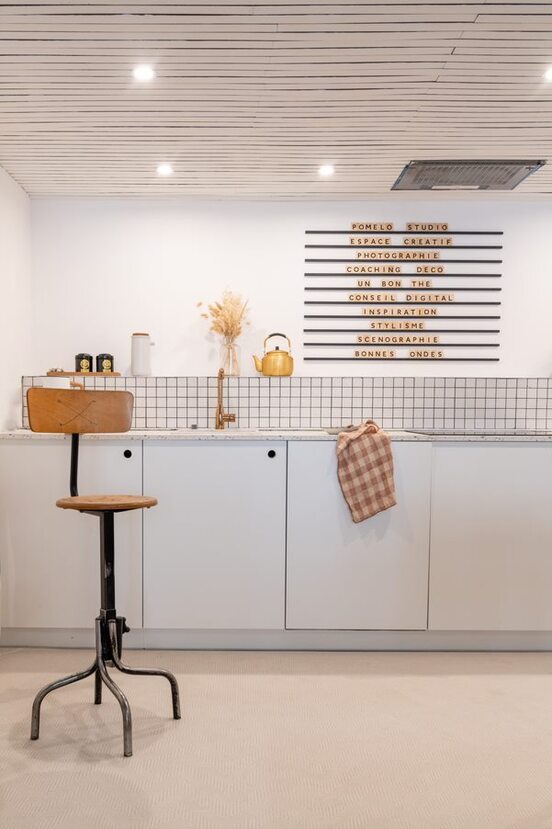 Model : 2211 Sisal Cream (design : Allover, roll format)
Everything is transformed and nothing goes to waste!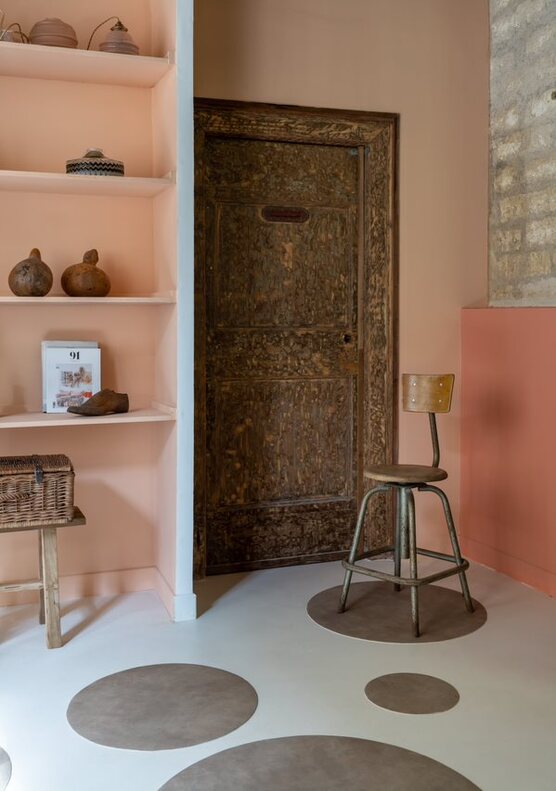 In this part of the studio, the Rough Chocolate model has been cut into different sized circles for a truly unique designer effect!
Nothing goes to waste at Pomelo! We've used the floor covering samples to create backgrounds for our photo shoots!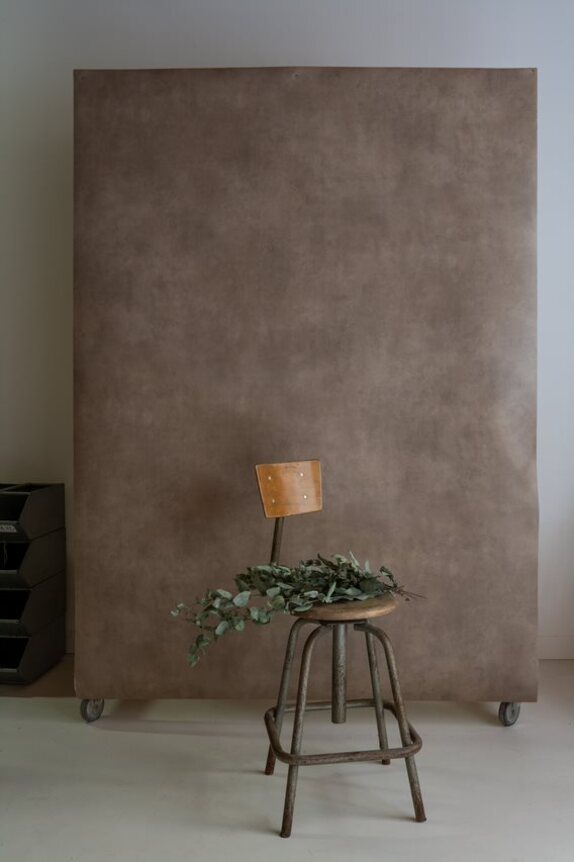 Model : 2219 Rough Chocolate (design : Allover, roll format)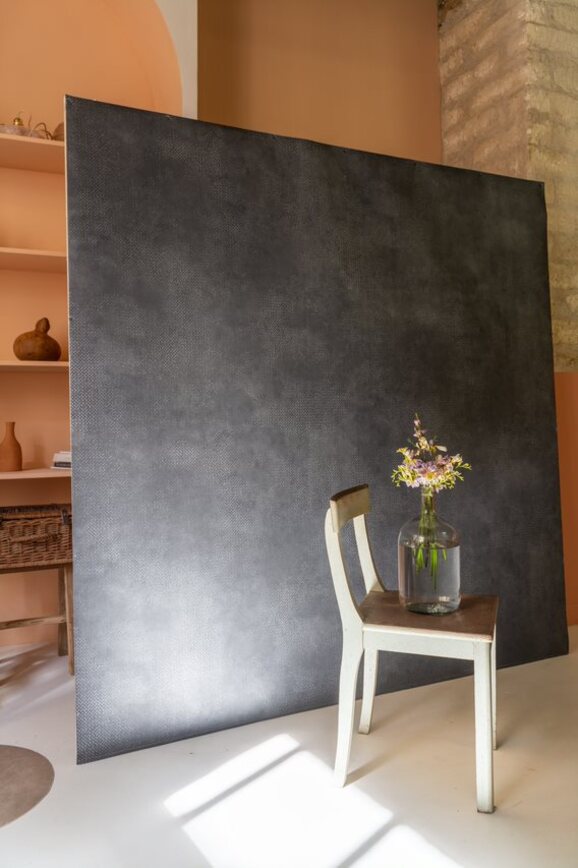 Model : 1784 Brooklyn Dark (design : Allover, roll format)
It's one-of-a-kind. Pomelo came up with the idea, and the result is great! It's exactly what we had been picturing for the Studio, which features a workspace, a photo shoot area, a booking area and a meeting space. The studio is a creative venue that can adapt to every situation.
We're waiting to see you at the studio. Come and check out how we've fitted Gerflor's products . You can even talk to us about them and test them. We had some great discussions with Gerflor. The Pomelo team always enjoys working with a French eco-friendly brand.
We'd advise you to check out the website at gerflor.com. Just like us, you might fall in love with one of their products!"