Selected documents
Receive directly by email all the documents selected during your browsing.
Your selection of documents
Imagine your perfect floor with our infinite variety of patterns & designs.
Wether your style is streamlined, traditional or original, our Luxury Vinyl Tiles Collections will offer you the flooring that matches your tastes and wishes to make it your dream place. Our products offers many benefits over natural or more traditional flooring materials.
There is a Gerflor reference for every room in your home.

Virtuo, modern & versatile
Our Virtuo Collection offers our widest selection of luxury vinyl, in plank-shaped tiles that mimic the character of traditional hardwoods, the smooth strength of natural stone or the modern light of tiling. With a range of timeless designs, this versatile flooring collection offers flooring that is warm and elegant.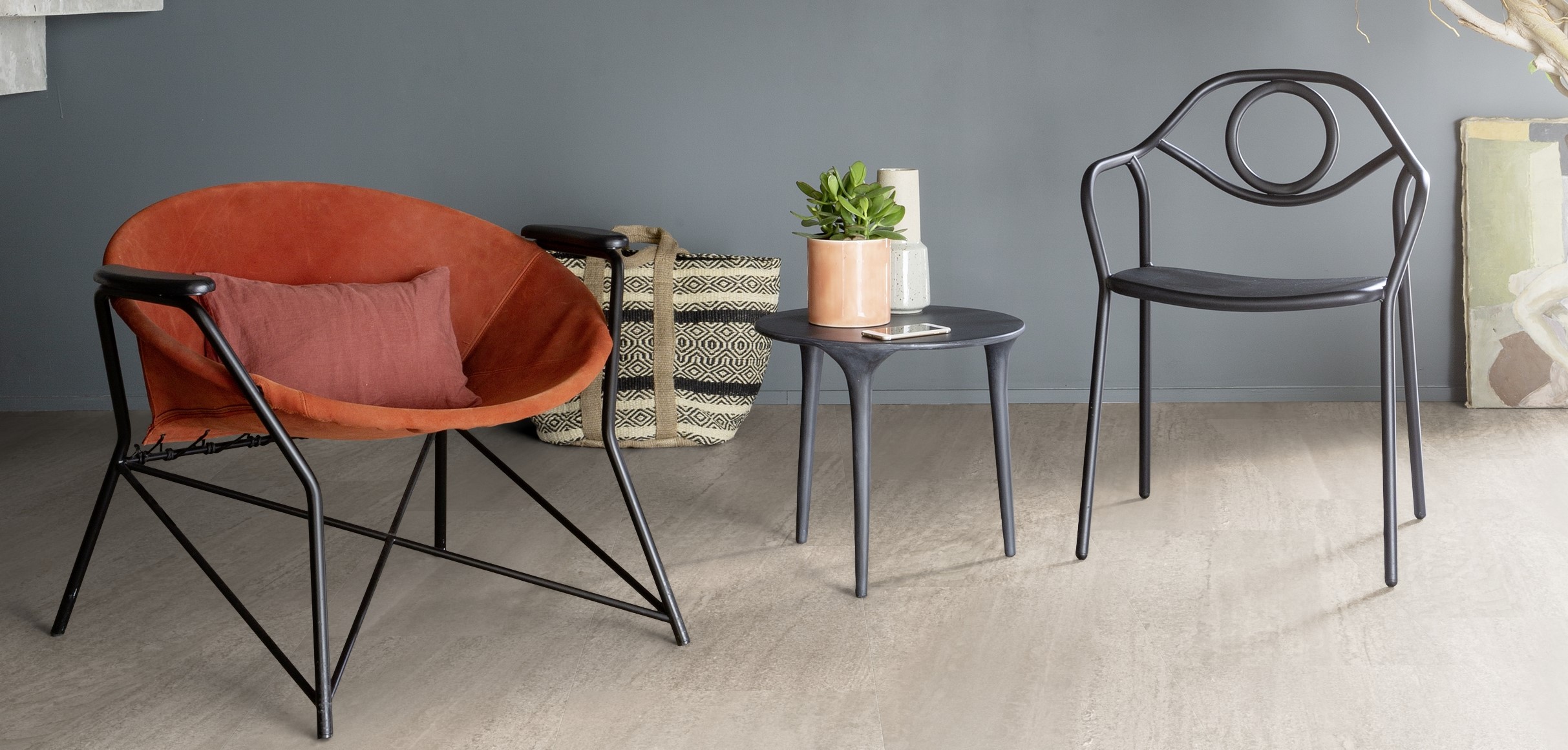 Virtuo Tiles & Planks
45 unique designs
4 product solutions
200 possibilties
Influenced by global interior trends, Virtuo has been designed for home-owners whose purpose is to bring elegance and modernity to their floor.
Discover the Collection
Senso, practical & creative
Our Senso Collection offers a complete selection of distinctive flooring, perfect for the way you live today. With Senso, make it easy to find the exact design, color and width you want, with the easiest way to install and clean. By choosing Senso, you're opting for an elegant floor that will have authentic appeal as well as being very hard-wearing and practical.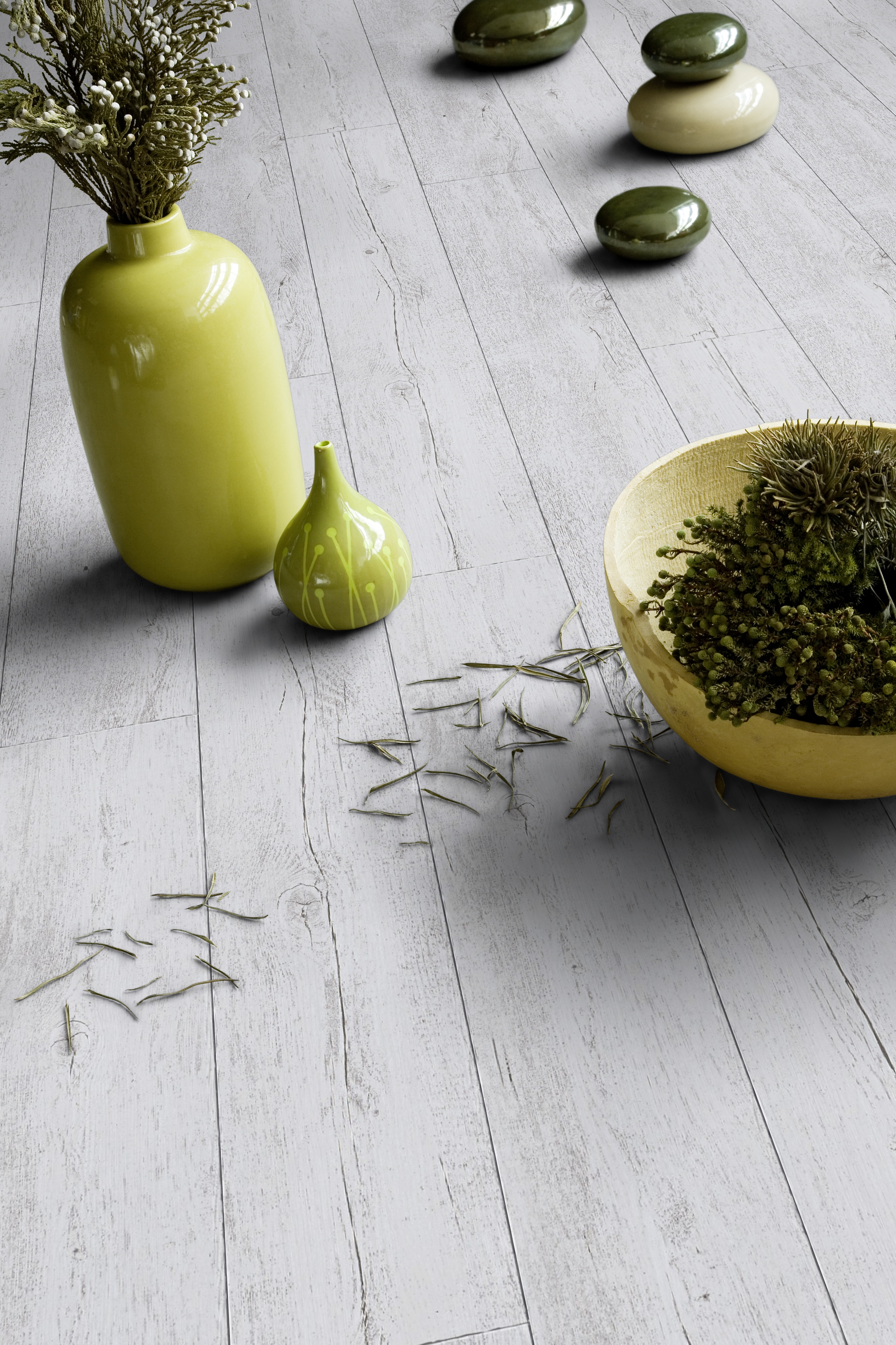 Senso Tiles & Planks
Click & Adhesive
Quick installation
Easy cleaning & High resistance
Inspired by freedom and imagination, this collection provides you with the luxury of choosing from a wide selection of designs, a floor that is the easiest to install & clean.
Discover the Collection
Why is Gerflor LVT the best solution for your home ?
From the ever so practical water and stain resistance that makes it excel in kitchens and bathrooms, to the variety of beautiful designs and proven durability, there are many reasons why Gerflor LVT is a stylish and practical choice anywhere in your home. Gerflor LVT can be chosen in such a wide variety of sizes, shapes and styles; from simple planks and tiles, to design-led patterns carefully created by our in-house design team.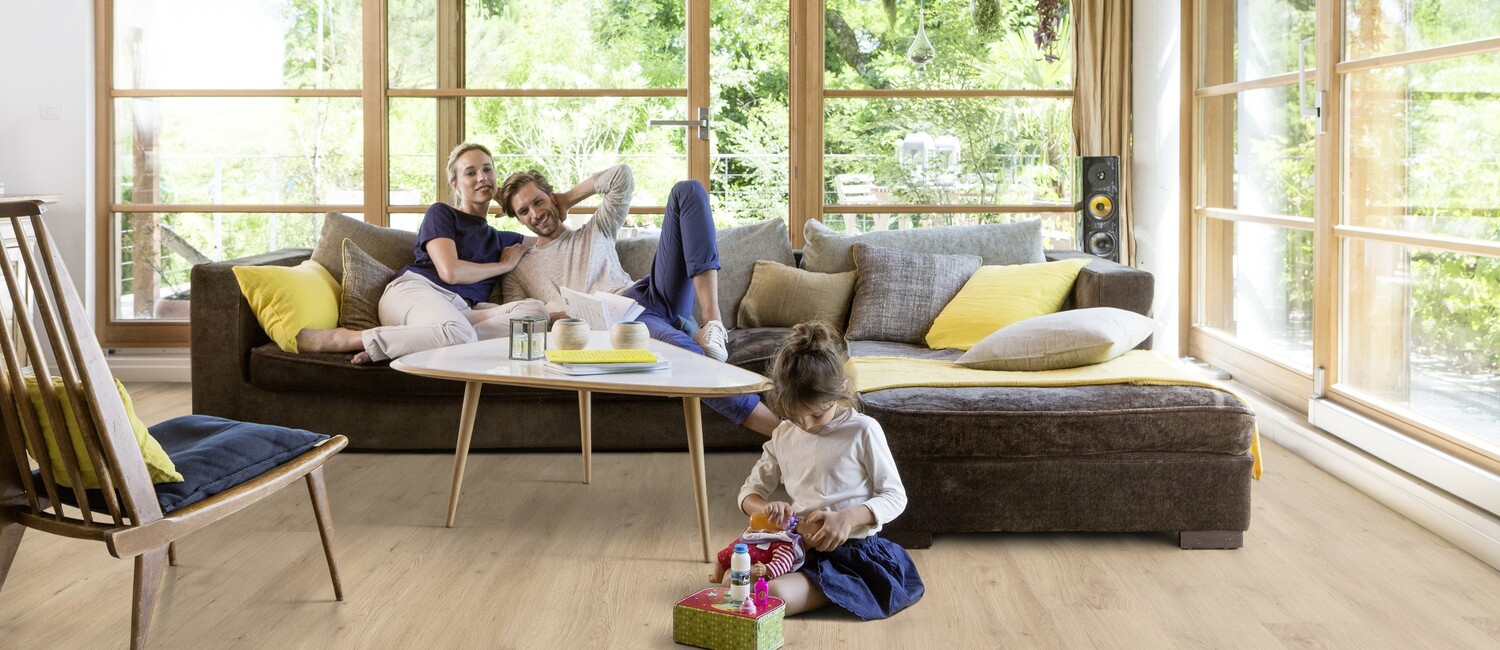 Wood, Mineral, Colored, Plain : choose your favorite
Gerflor Collections come in a vast choice of colours and design options that resemble Wood, Stone and Abstract options. With Wood and Stone designs, it's easy to create a floor that combines authentic looks and patterns with the durability and easy care of LVT. With Senso and Virtuo LVT options, you can design a floor that's extraordinary. From bold colours and geometric patterns, to original designs and highly innovative products there is something that is sure to enjoy and inspire.

We have the best installation options for you
Installation, though best entrusted to an expert, is often considerably less disruptive than with other flooring materials. In renovations, the reduced thickness of LVT means that it may not be necessary to remove skirting or trim doors, helping preserve period features and getting your house looking its best again as quickly as possible. Our Virtuo & Senso floors feature our Vertical Click Technology, for a quick, clean and easy installation. And all Gerflor floorings can also be glued down with full-spread adhesive if preferred.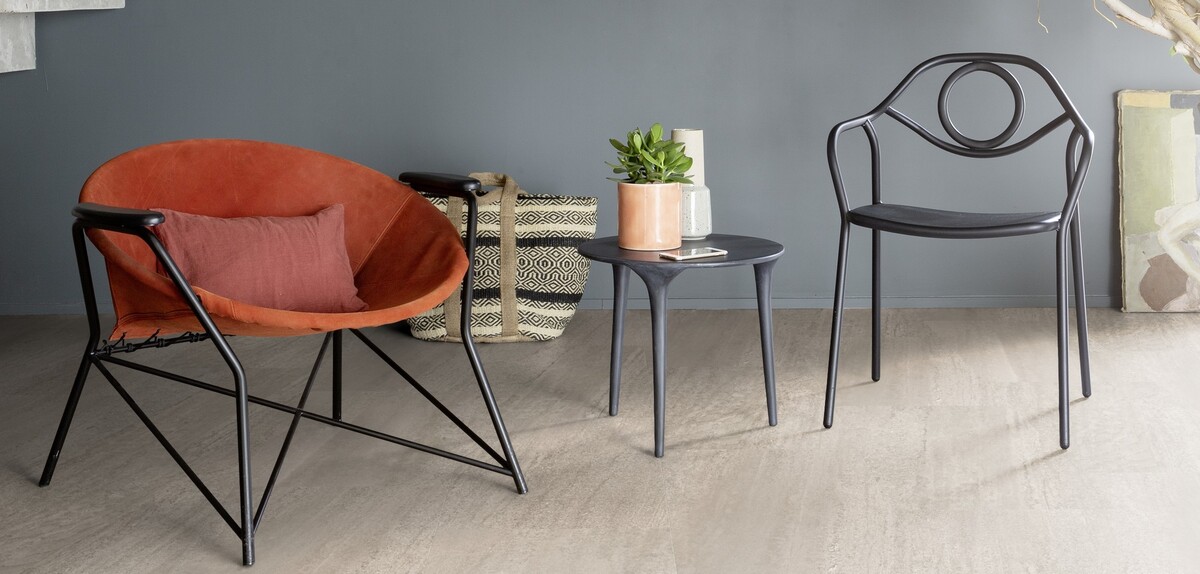 Made in France with love
Designed and manufactured at our dedicated plants in Provence, our LVT flooring is high quality and comes with the reassurance of genuine provenance. We manufacture our LVT by heat-compressing several material layers together to form a tile or plank. Each layer is carefully designed and manufactured to exacting standards using high quality materials to ensure that the finished product is both beautiful and extremely durable.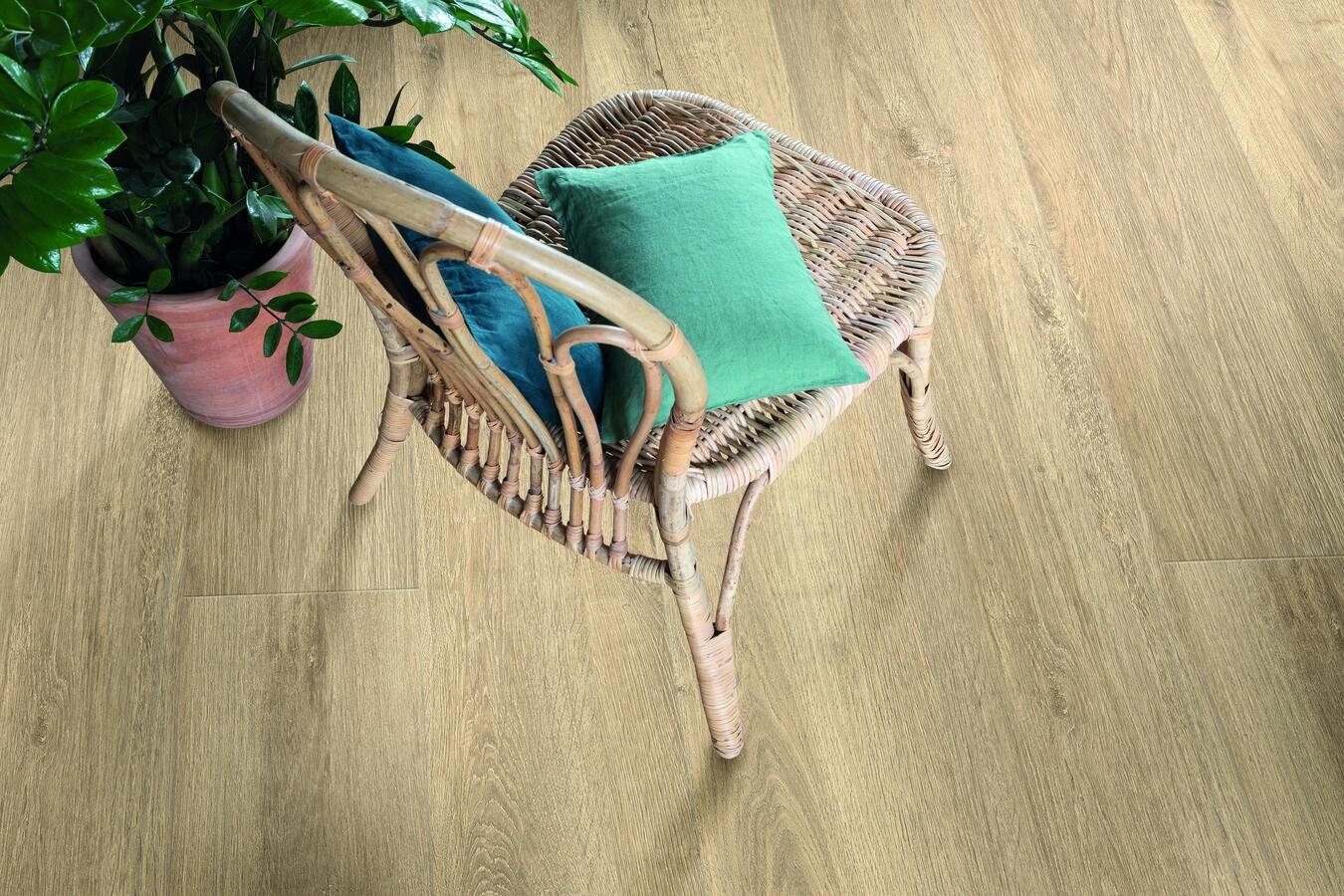 Where can I see & buy Gerflor LVT collections?
To get started, you can view all of our Virtuo and Senso Collections on our website. You can also download brochures to help see which ones might be just right for you. A visit at your local Flooring Specialist is highly recommended to see the product in real life as they will be happy to provide expert advice and answer any questions you might have. Start your journey with the Interior Designer, our specific tool developed to help you visualize our floors in all room types. Now, have a sit & design your home !