Selected documents
Receive directly by email all the documents selected during your browsing.
Your selection of documents

Decorative trends for lounges: easily give your home interior a makeover with Virtuo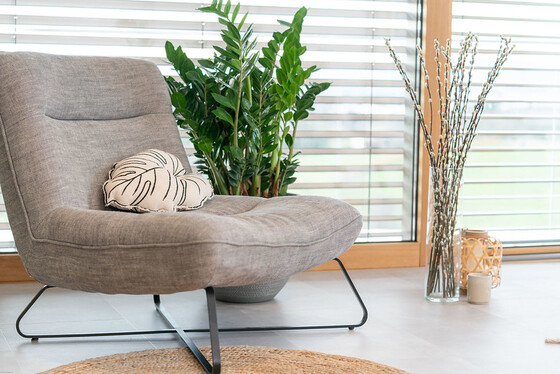 Choosing the right style for your lounge from all the home decor trends sweeping the market is anything but a walk in the park. Above all, you might be struggling to work out how you can incorporate your latest favourite design into your home interior without having to change everything else. And yet there is a way...
That was the exact problem facing Marion and Renaud. They had to picture what their future interior would look like before they could settle on a design. The time came to transform their idea into a reality. After all, it's so easy bringing an on-trend design to the lounge when you've got the right product!
What decorative style should you choose for the lounge area?
I headed back to Saint-Didier-au-Mont-d'Or to see how Marion and Renaud were getting on with their lounge makeover. You might remember the blitz renovation that we did a few months ago, where we had just one day to transform their parental suite (check out the my article with the before and after photos).
The reason for this new visit was to transform the lounge area of their office. They were looking to redecorate the room, but were a bit lost with all the latest trends and the hottest home design colours and tones.
They were definitely spoilt for choice! I suggested several ideas to reflect the latest styles, starting with a change to the flooring. I'm fond of saying that a change of floor covering can radically transform a room's mood, and that's actually what we're going to see now…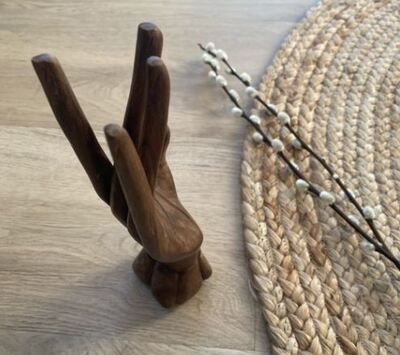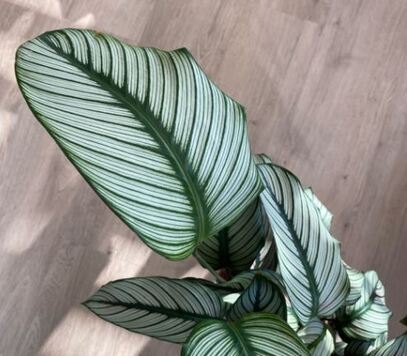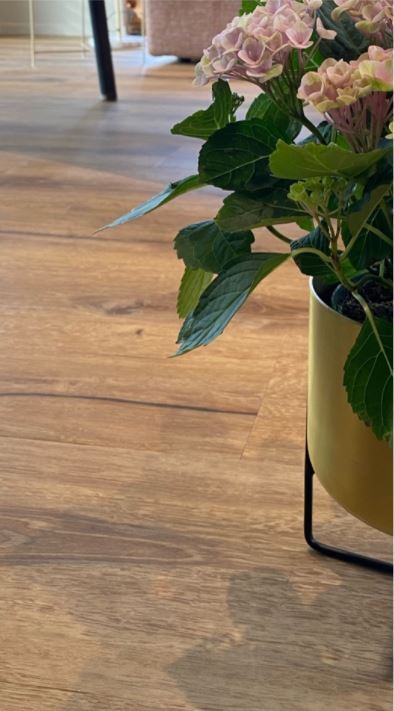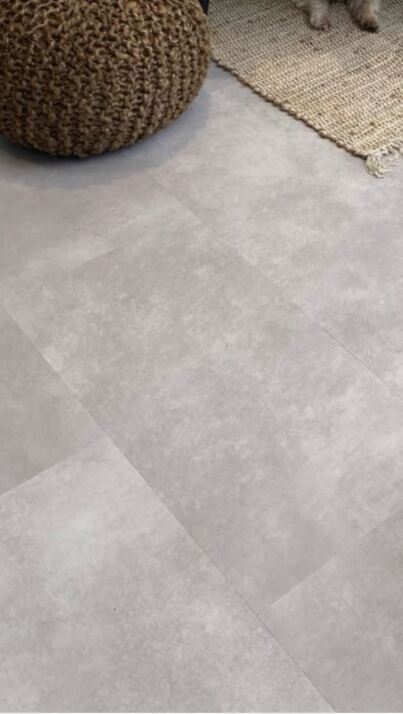 Easily adopt an on-trend style by changing the floor covering
When it came to this project, I looked no further than the Virtuo collection from Gerflor, which is available from specialist retailers. The Virtuo collection offers an extensive variety of trendy designs. All you need to do is choose the style and focus on the aesthetics, and they'll do the rest. Allow me to explain. Whatever your existing flooring, the Virtuo technology adapts to all types of renovation by offering four fitting methods. If you're interested in the collection for your own refurbishment projects, simply pop into your nearest retailer. An advisor will help you choose the most suitable installation method for your home.
Virtuo is the premium collection from Gerflor. The ultra-resistant non-slip tiles and planks are the perfect chameleons with their ability to flawlessly mimic materials. They come in a wide range of designs with a hyper-realistic finish and are available in four product ranges.
The tiles and planks come in two different lengths. Not only are they made in France, but they're also 100% recyclable. Above all, Virtuo Clic is the easiest floor covering to lay! Floating planks and tiles can be cut with a utility knife and laid on most surfaces by snapping them together with a mallet.
This is the perfect floor covering for extreme weather conditions! As with all the products in the Virtuo range, the Glue Down planks and tiles are extremely hard-wearing and easy to clean. Virtuo Glue Down needs a perfectly flat surface. Otherwise, take a look at the next range, which should overcome this particular problem.
This range is so easy to install. It's the best option for covering floor tiles. The planks and tiles aren't afraid of any uneven surfaces and will perfectly conceal any gaps to leave the room completely transformed.
As its name suggests, this floor covering provides a high level of acoustic insulation with its built-in natural cork underlay. It also boasts all the advantages of Gerflor's Virtuo range.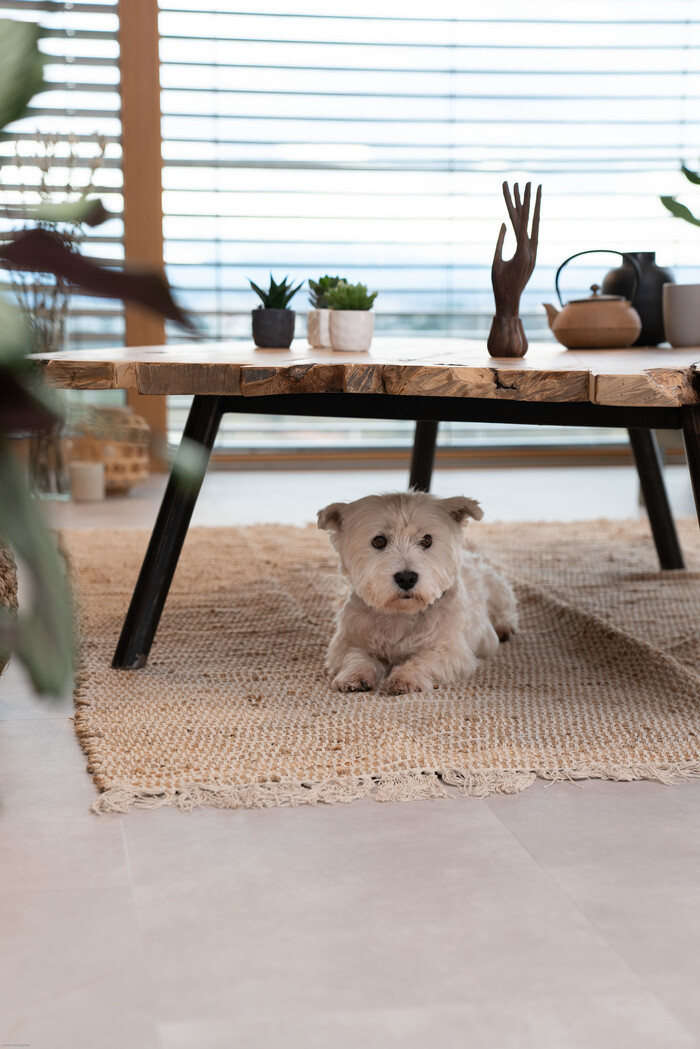 So I suggested four different designs for Marion and Renaud – and their dog Burton

A 1920s-inspired style for the lounge
I started with Virtuo Daintree Brown planks. The design perfectly imitates a warm wood floor covering, which instantly inspired me to bring an Art Deco feel to the lounge, well make that a Neo Art Deco feel! In other words, the design offers a modern twist on the leading artistic movement that shaped the 1920s. To highlight the style after fitting the new Gerflor floor covering, I chose a number of bright-coloured accessories, brass objects and obviously textiles with geometric patterns and flecks of gold.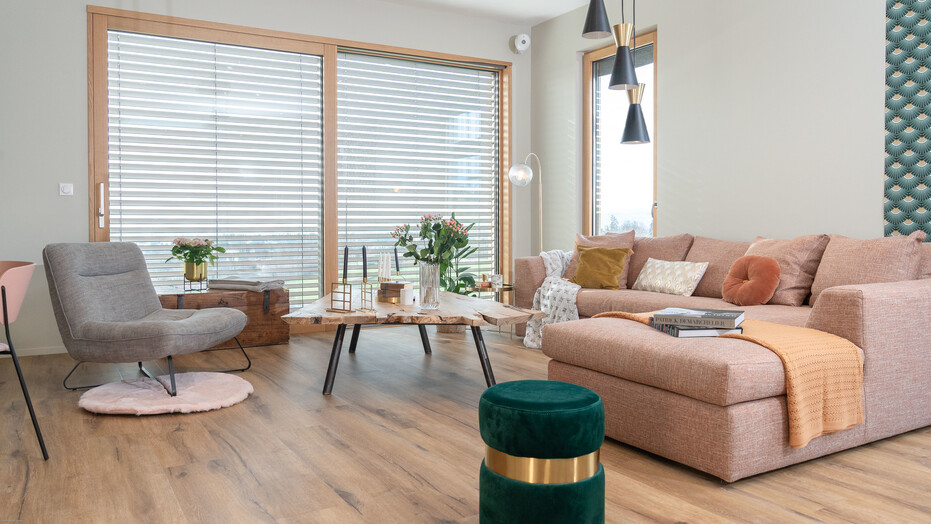 Daintree Brown planks from Gerflor's Virtuo 55 Glue Down range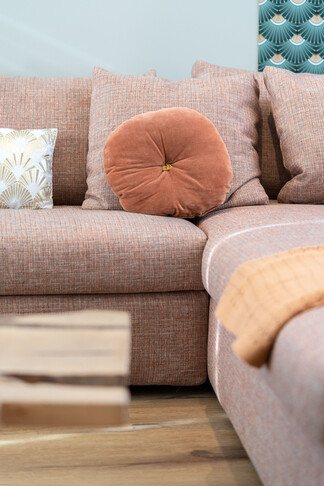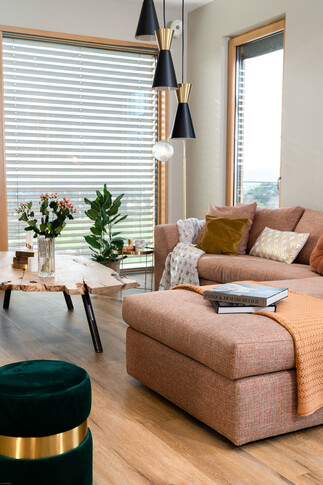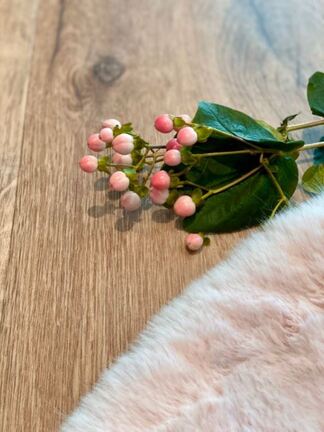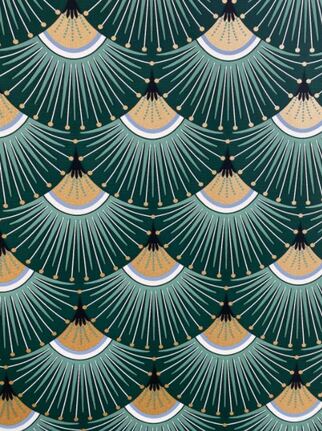 Like an old factory refurbished into a light-bathed loft apartment
Then we went for a more organic look by creating an interior with an industrial feel. The floor coverings that embody this decorative style include waxed concrete, natural stone and zinc. But a certain level of expertise is needed to fit them, and it's also time-consuming. So to effortlessly create the required decorative style in record-breaking time, I went for the Nordic Stone design. The finish is both natural and highly realistic.
Finally, when it came to emphasising the effect of changing the floor covering, I added metal objects, organic materials and brick-effect wallpaper.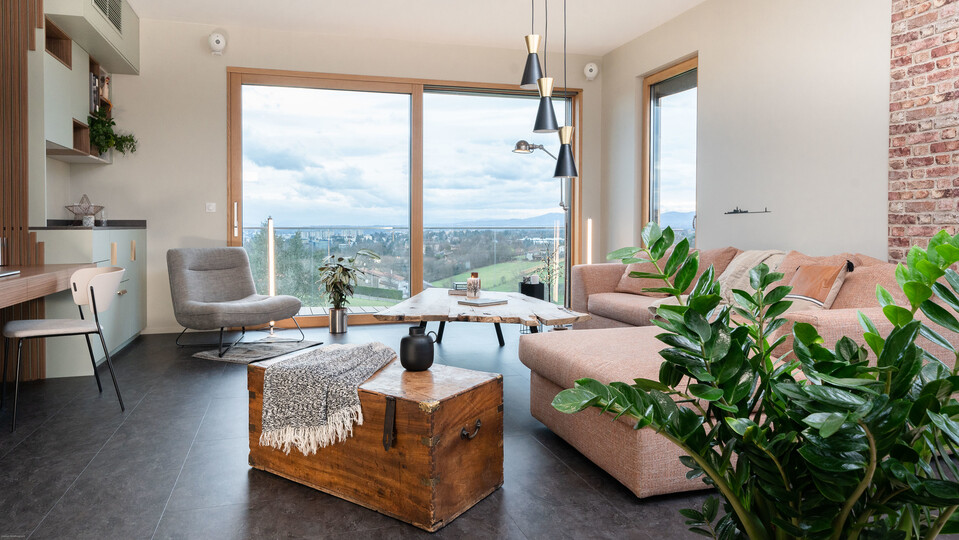 Nordic Stone tiles from Gerflor's Virtuo 55 Clic range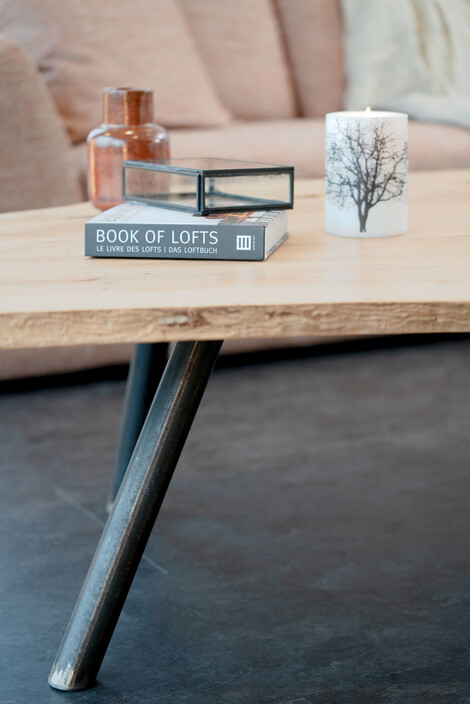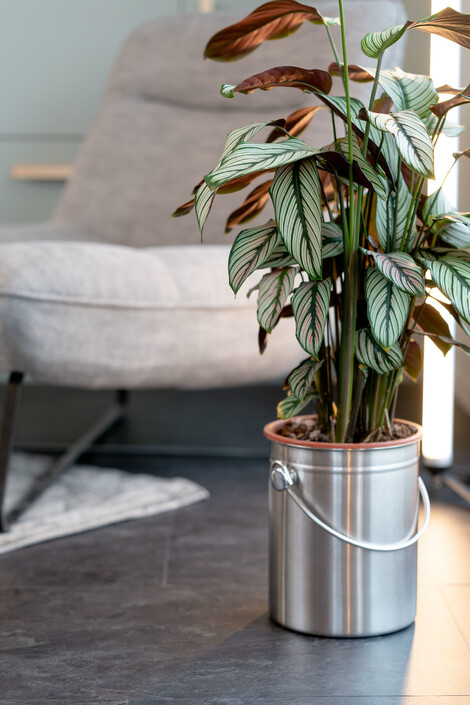 There's hardly been any change to the furniture. Changing the floor covering played a major role in transforming the room's atmosphere.
The design trend for a sleek, zen lounge
Next, I wanted to go for a minimalist design! The minimalist style is a bit like going back to basics. Its soothing style is an open invitation to embrace a more relaxed lifestyle. People adopt the less is more look for a sleek and sober home interior.
That's why I chose the Latina Clear design, which conjures up images of waxed concrete. We ended up with a neutral yet bright finish without all the hassle involved in creating a waxed concrete floor!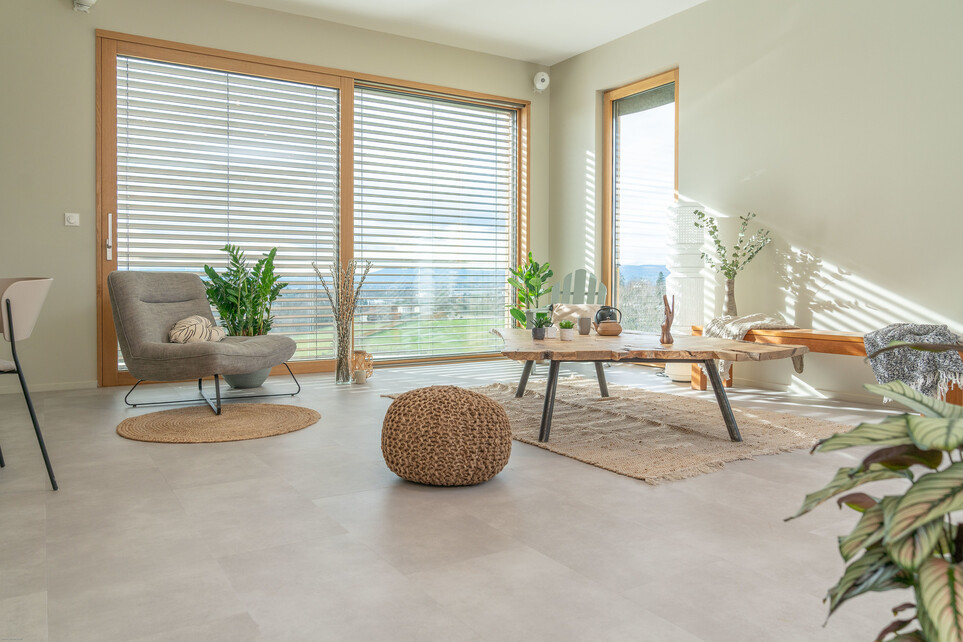 Latina Clear tiles from Gerflor's Virtuo 30 Glue Down range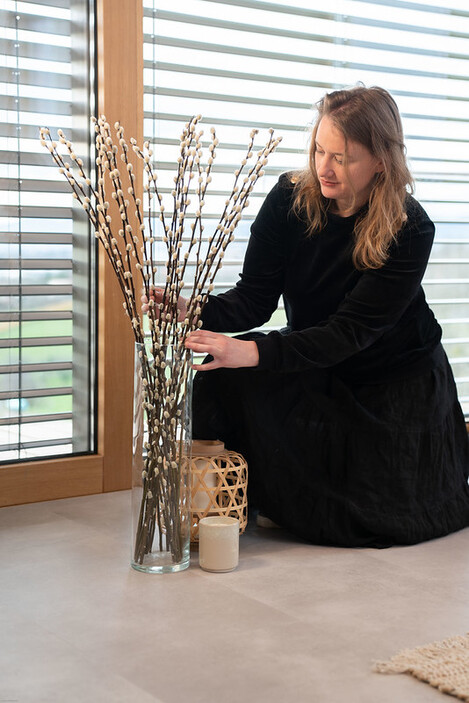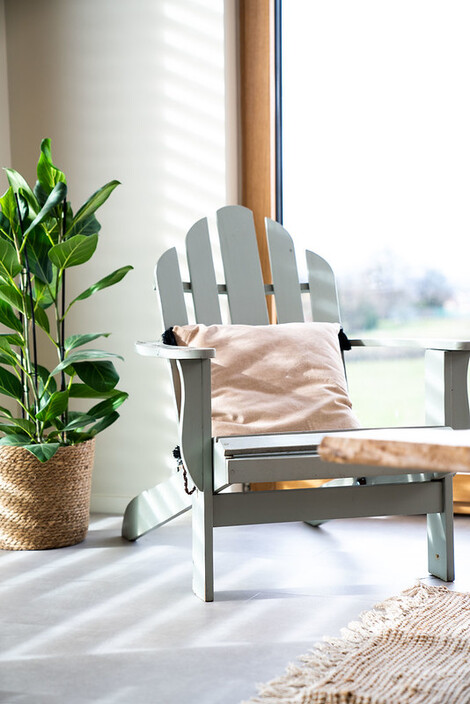 A cross between Folk and Fjord with a Scandinavian and Bohemian interior
We finished by subtly combining two powerful styles to produce a harmonious and personalised design. I decided to call the two styles Scandinavian and Bohemian. Whereas the first style tends to favour clean lines, the second goes for warm colours. They go together to produce a warm, cosy and snug interior. We wanted a parquet-type floor covering, so that's why I chose the Sunny Light design from Gerflor's Virtuo range. The PVC planks feature a snap-together system, and the light wood finish replicates the bright style found in any self-respecting Scandinavian interior. To shine the spotlight on the stylish Bohemian design, I chose accessories in earthy colours.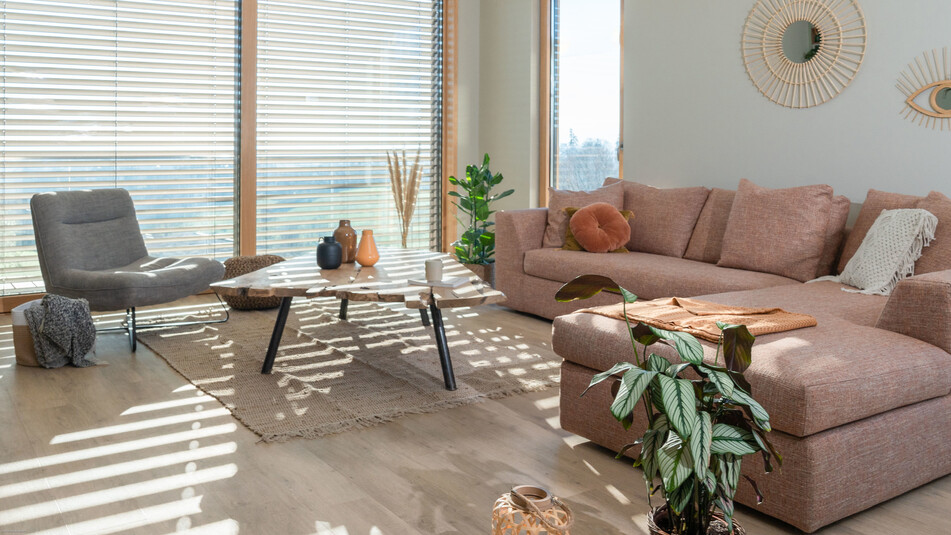 Sunny Light planks from Gerflor's Virtuo 30 Clic range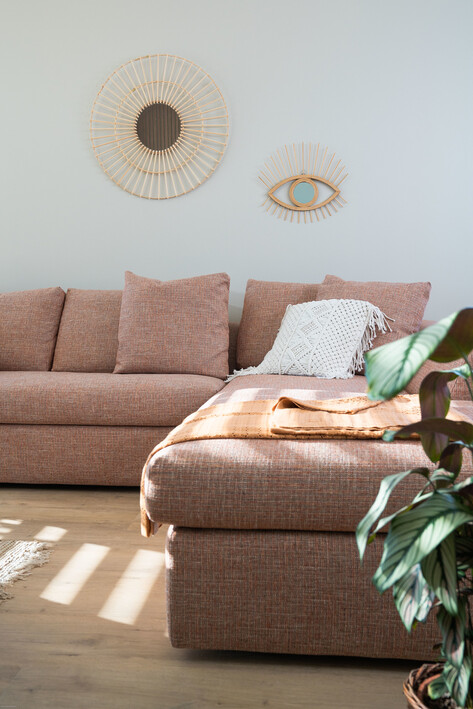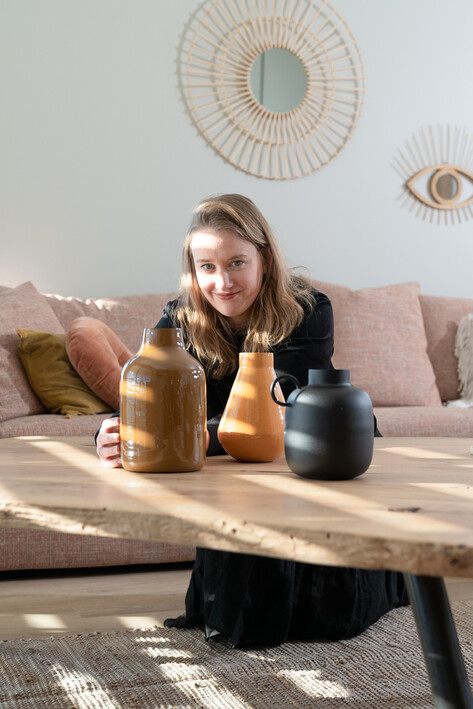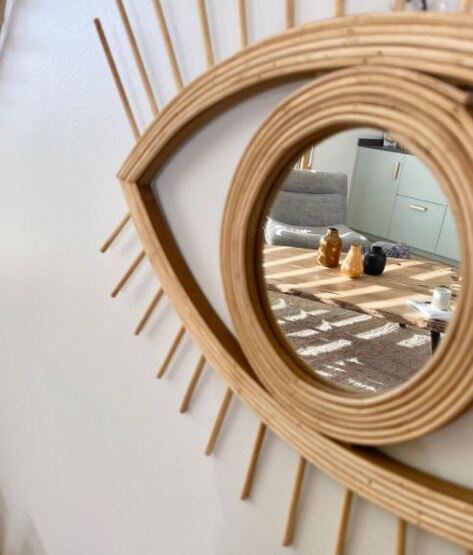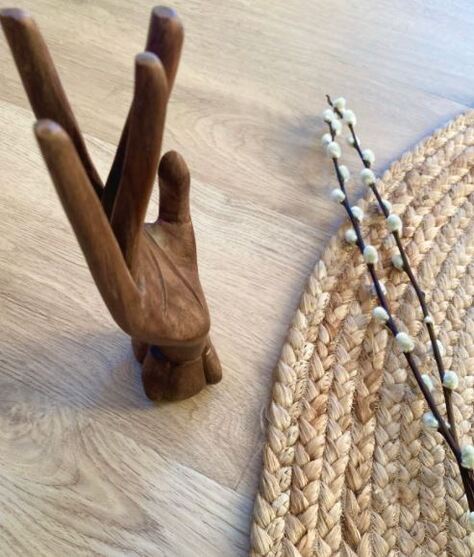 As you will have guessed, my allies for this new project were Gerflor's planks and tiles again. I keep using their solutions for my projects, because I'm always delighted with the end result, whether in my bathroom, Marion's parental suite or the lounge. Thanks to the countless realistic natural designs on offer, you can easily find the right floor covering to suit all home design tastes. Everyone can create a home interior that reflects their personality with a high feel-good factor. The quick and easy installation system means that anyone can carry out their own renovation projects.
Now it's your turn!"