Selected documents
Receive directly by email all the documents selected during your browsing.
Your selection of documents
Specifications
Virtuo Tiles and Planks
Rigid
R55 Lock Acoustic : the perfect ally for professional renovations
A wide selection of realistic designs
The R55 Lock Acoustic collection offers 10 different colours with stunningly realistic finishes, including imitation parquet flooring, waxed concrete, ceramic tiles and stone. The ultra-realistic planks with their matt finish will add an extra touch of warmth to your home while blending seamlessly with your interior design. Light colours such as "Corregio Natural" and "Selma Natural" will bring a soothing sense of calm to your living areas. "Madina Brown" and "Leyla" offer a more rustic feel and will give your interior a much more authentic look. As an added bonus, this range also includes the "Selma White" colour, which will integrate harmoniously with a seaside-inspired interior design.
Easy renovations in a snap!
The key advantage with this range is that it can be laid on an uneven substrate, meaning that R55 Lock Acoustic PVC planks are the ideal solution for renovations. For example, they can be installed on a ceramic tile floor if the joints are less than 8 mm wide. As with most Gerflor PVC planks, the substrate must be flat, dry, hard and clean. In addition, the product comes with an integrated underlay, so there will not be any need to fit one during installation.
The range is available in planks (229 x 1250 mm).. R55 Lock Acoustic vinyl planks feature the patented "Lock system" for snapping planks together. The product's rigid design means that it can be loose laid up to 150 m². R55 Lock Acoustic planks do not require any glue and can easily be clipped together and repositioned. They can even be laid on floors with a water-based underfloor heating system. However, the product must not be installed on floors with an electric underfloor heating system. Planks are moisture-resistant, so they are ideal for kitchens and bathrooms.
Reliable rigid planks for everyone
The main advantage with this PVC plank lies in its rigidity, and it will not budge an inch if you try to bend it. The rigid design ensures that planks are resistant to the deformation that can be caused by the effects of time and heat. The highly non-slip surface (R10 anti-slip rating) reduces the risk of sliding. This vinyl floor covering is also capable of withstanding very heavy loads: the residual indentation after static loading is less than 0.20 mm. Gerflor's rigid PVC planks are resistant to synthetic products and castor chairs. They tip the scales at a considerable 7000 g/m² due to their rigid core. They are also antistatic and fire-retardant (Bfl-s1 rating). Colours will hardly fade over time, since the product is UV-resistant.
R55 Lock Acoustic planks are an ideal solution, even for pros. They are capable of withstanding intensive commercial use and even moderate industrial use with their 0.55 mm wear layer. As such, this product is perfectly suited to homes, first-floor businesses, hotel rooms and even individual offices.
Gerflor: committed to your health and the environment
R55Lock Acoustic planks are 100% recyclable and phthalate-free as part of the brand's determination to protect the environment. As with all Gerflor products, this range features an A+ rating for its indoor air quality performance with very low fine particulate emissions. Choosing Gerflor vinyl planks and tiles is not just good for the environment, but also for your health. Their chemical resistance means that they can be cleaned with eco-friendly household products and soap. To keep your Gerflor floor in pristine condition for years to come, remember to protect chair and furniture legs to avoid any risk of scratches.
The designs in this collection come with a 15-year guarantee.
(R55 Lock Acoustic vinyl planks; 10 colours; total thickness: 5.7 mm; wear layer thickness: 0.55 mm; One format: 229 x 1250 mm, weight: 7000 g/m². Refer to the data sheet for other characteristics).
Gallery
Get inspired for your project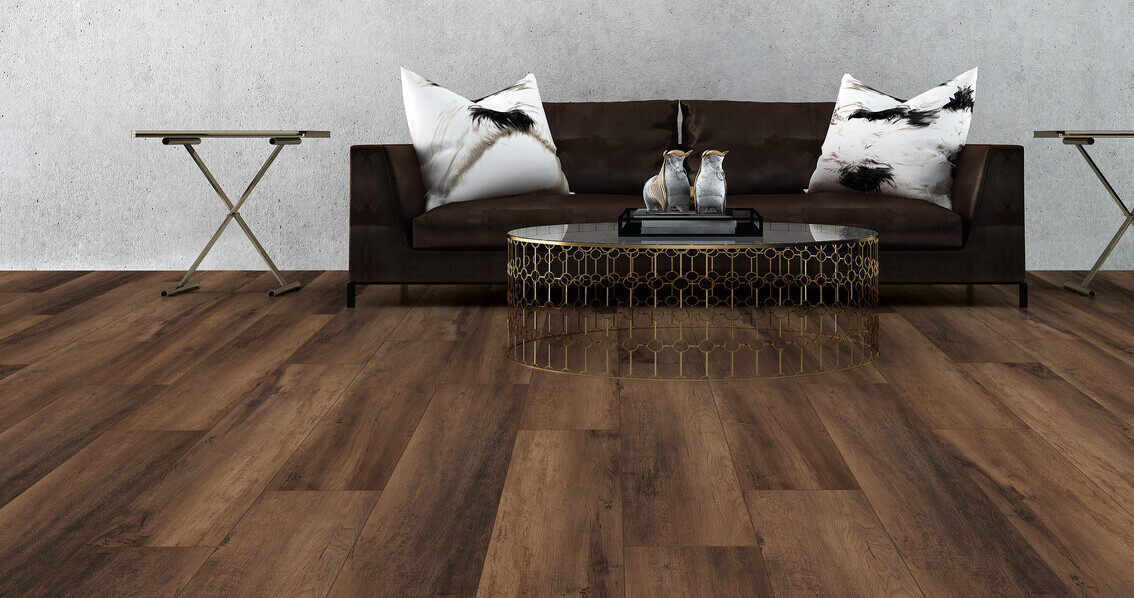 Virtuo Tiles and Planks
R55 Lock Acoustic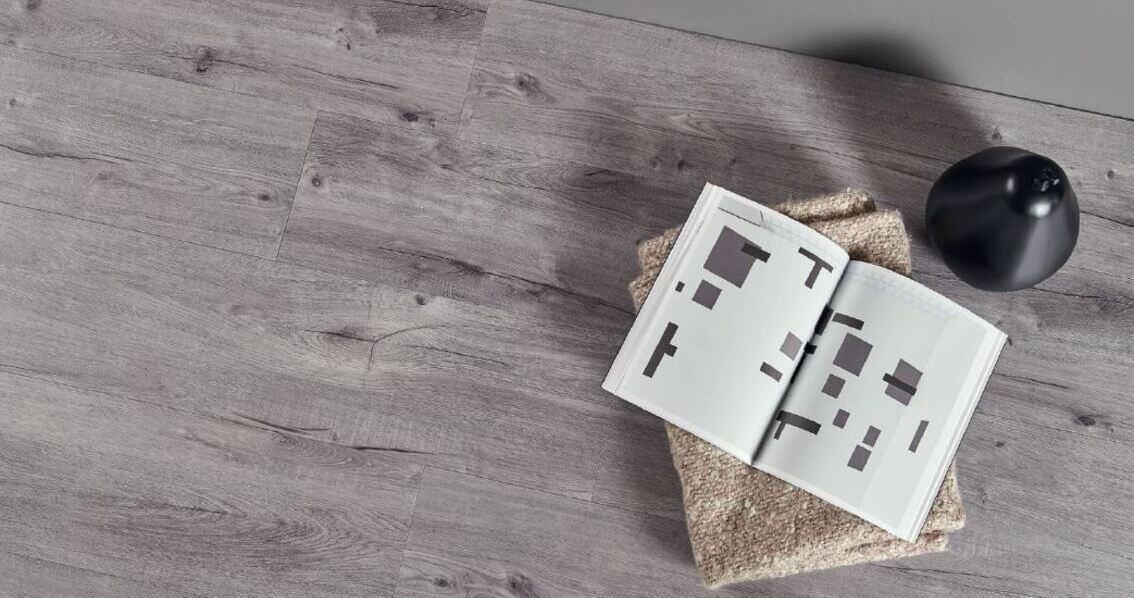 Virtuo Tiles and Planks
R55 Lock Acoustic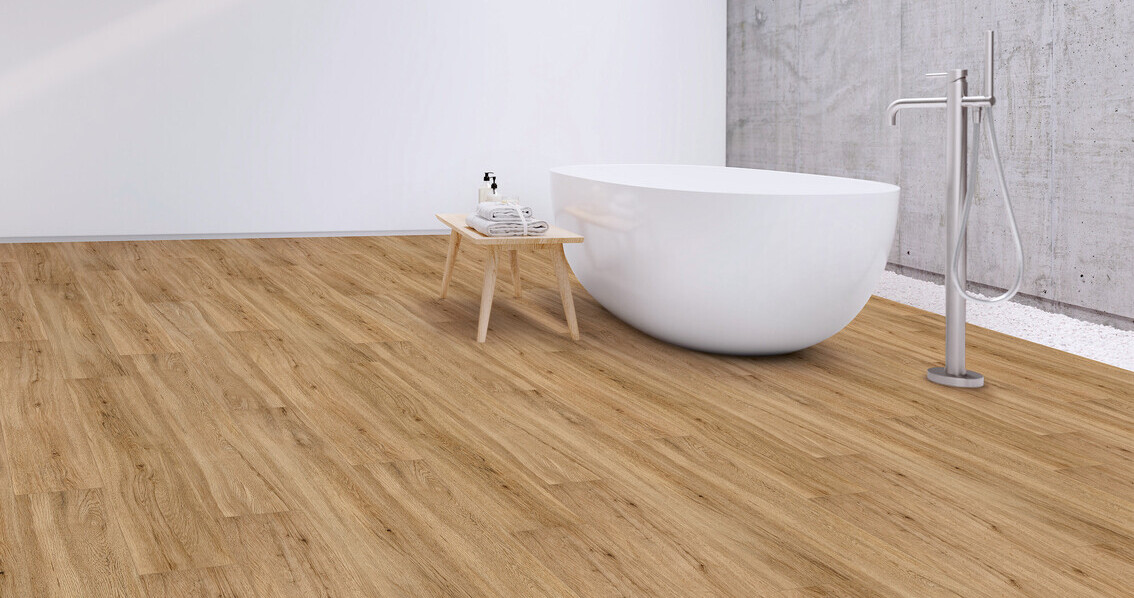 Virtuo Tiles and Planks
R55 Lock Acoustic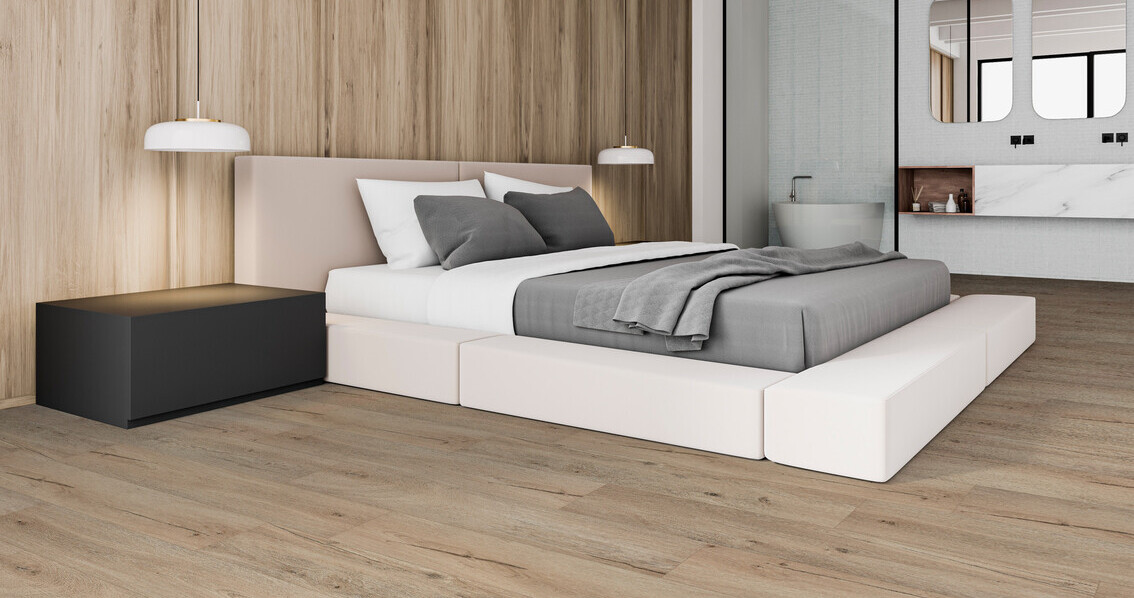 Virtuo Tiles and Planks
R55 Lock Acoustic