Selected documents
Receive directly by email all the documents selected during your browsing.
Your selection of documents
Specifications
Vinyl Rolls
Vinyl backing - Glue down
Nerok Acoustic: the solution for intensive foot traffic and superlative acoustic performance
A Provence-inspired collection
The designs in the Nerok Compact collection can be credited to the imaginative streak of our Artistic Department, whose offices are located at one of our plants in Provence.
This collection contains ten designs, including various wood finishes for extra warmth (grey like "Timber Grey", natural, hazelnut or golden like "Oak Select Country"), as well as concrete and metal effects for a stylish look (light or dark grey like "Shade Light Grey" and "Shade Grey").
Suitable for heavy traffic areas with high acoustic qualities
Nerok Compact is designed for both intensive residential use and commercial use. With its 0.55 or 0.70 mm wear layer, it offers considerable resistance to wear and foot traffic. The sealed surface ensures that the flooring is scratch-resistant.
All those on the lookout for a solution that is capable of withstanding heavy levels of foot traffic while providing excellent sound absorption via the underlay will be absolutely delighted with this collection.
Easy cleaning!
Our floors are immune to stains, so no special cleaning is required (no dry polishing, etc.).
Conventional soapy water will do the job.
This collection is also suitable for wet areas (kitchens and bathrooms).
Gerflor's commitment
Our floor coverings incorporate components made from recycled PET plastic bottles.
Our products are 100% recyclable.
Our company is also a firm believer in designing and providing long-lasting products. Consequently, the designs in this collection come with a 15-year guarantee.
(Nerok Acoustic, 10 colours; total thickness: 3 or 3.05 mm; wear layer thickness: 0.55 or 0.70 mm; two formats: 4 m and 2 m. Refer to the data sheet for other characteristics).
Gallery
Get inspired for your project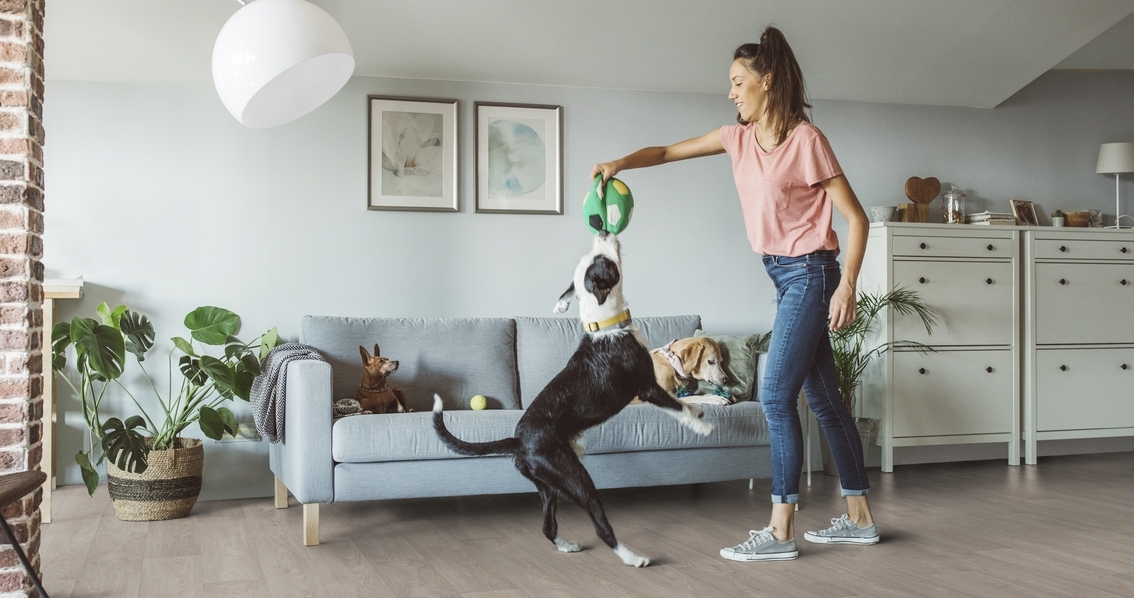 Vinyl Rolls
Nerok Acoustic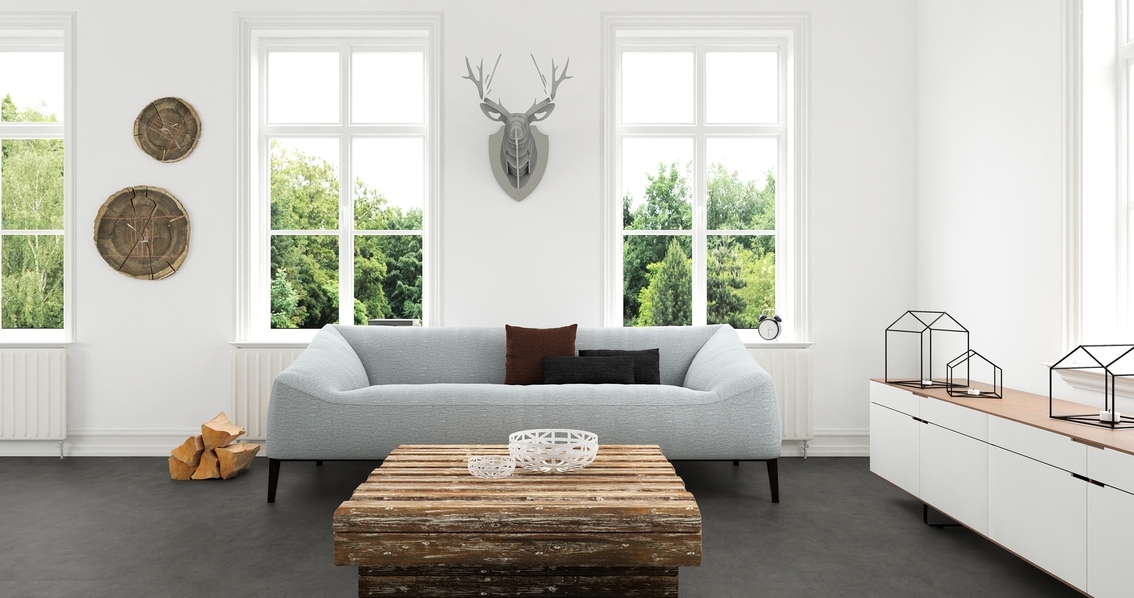 Vinyl Rolls
Nerok Acoustic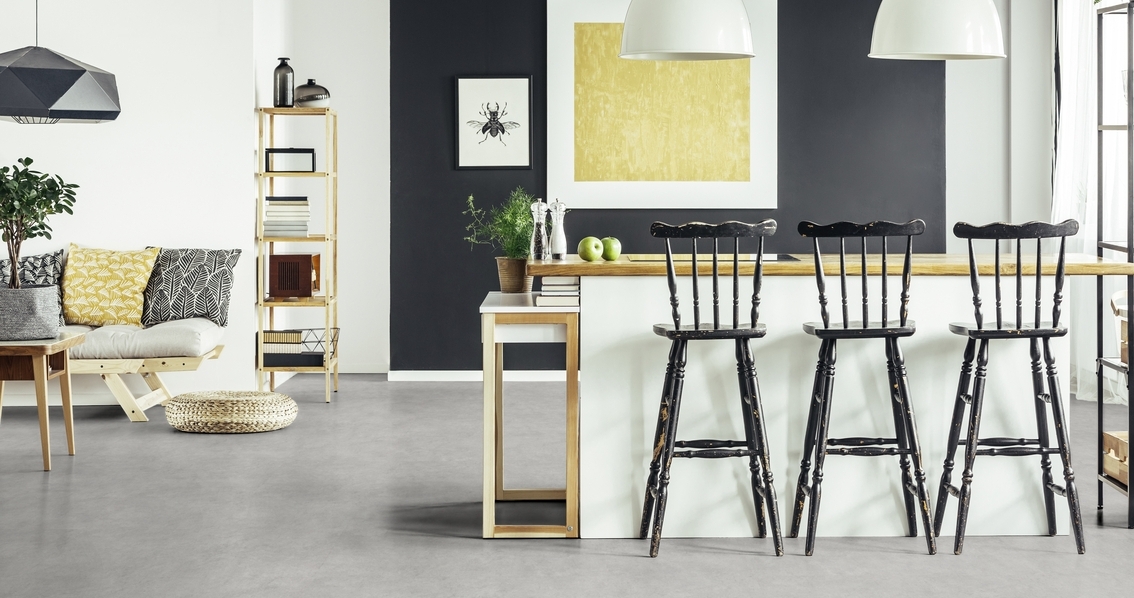 Vinyl Rolls
Nerok Acoustic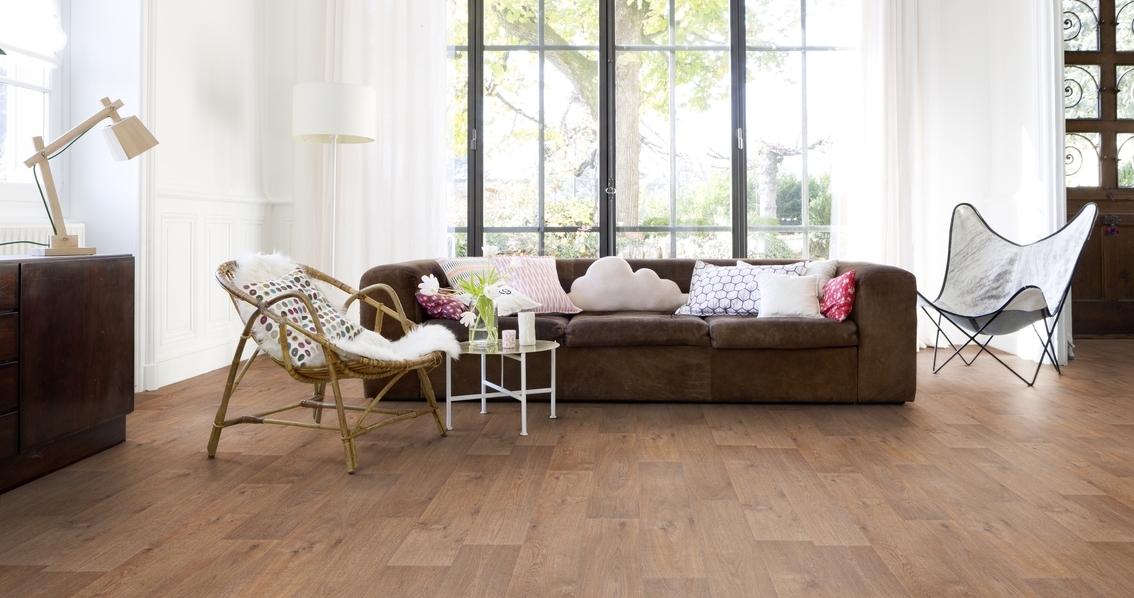 Vinyl Rolls
Nerok Acoustic
Complementary Products
In addition to the product Nerok Acoustic, we also recommend you to take a look at the complementary products