Selected documents
Receive directly by email all the documents selected during your browsing.
Your selection of documents
Specifications
Vinyl Rolls
Vinyl backing - Glue down
Booster: the comfortable and cost-effective flooring
A simple yet refined range
The Booster range offers 40 colours and a varied selection of designs. Whatever your interior decoration tastes and desires, you are bound to find what you are looking for! Wood lovers can choose from classic parquet flooring in beige, white and light brown like "Toronto Clair", as well as imitation bamboo parquet flooring with ultra-slim strips ("Bamboo Beige"). Trendy and stylish grey parquet flooring will truly come into its own with modern interiors (e.g. "Boston Grey"). If you fancy giving your floor a slightly more original touch, succumb to the temptation of a vinyl floor covering with geometric patterns, which will work wonders in a Scandinavian-inspired lounge. Finally, if you are looking to treat yourself to a high-end floor covering, go for an imitation natural stone PVC floor ("Nevada Cream")!
Simple and effective for every room in the home
Booster vinyl floor rolls are available in widths of 2, 3 and 4 metres depending on the model, and are laid with acrylic adhesive. They are suited to both narrow rooms (toilets, offices, etc.) and more spacious areas (lounges). Featuring a 0.25 mm wear layer, Gerflor Booster vinyl floor coverings are highly robust and solid. They can be fitted in rooms with low foot traffic and also in busier areas, such as lounges, dining rooms and entrances.
Lastly, the materials used to manufacture Gerflor Booster floor coverings are moisture-resistant. In other words, these PVC floors can be installed in areas that are prone to water splashes and condensation, such as kitchens and bathrooms.
Booster is a hygienic floor covering that could not be quicker or easier to clean. To remove everyday dust, simply use a broom or vacuum cleaner. For a deeper clean, simply use a damp mop with some soapy water (or neutral detergent) and then rinse with clean water!
Gerflor quality at low prices
With a total thickness of nearly 3 mm and a 0.25 mm wear layer, Booster vinyl rolls are highly resistant to wear, impacts and scratches. This is a real advantage, especially if you need to fit them in your home's busiest living areas!
This collection has the major advantage of offering excellent sound insulation performance (19 dB) and is especially effective at reducing impact and footstep noise. If you love peace and quiet, then you will definitely love Gerflor's Booster floor coverings! In addition, their ability to withstand light and UV rays means that their appearance and colours will not fade, even after several years! From a safety point of view, remember that the products in the Gerflor Booster collection are non-slip, antistatic and fire-retardant. They are perfectly compatible with underfloor heating systems. If you want to choose a floor covering from the Gerflor Booster range for a new build, then treat yourself, because the PVC rolls will be immune to any damage.
Gerflor: committed to your health and the environment
When it comes to sustainable development, we go the extra mile to reduce our environmental footprint and offer an extensive range of products specifically designed to protect your health. Recycling forms the backbone of our manufacturing processes, and we consistently use safe and sustainable raw materials.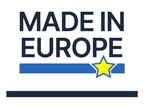 Booster vinyl flooring is produced in France and designed to create a healthy indoor environment and more eco-friendly homes. Our products do not contain any formaldehyde, lead, heavy metals, solvents or harmful plasticisers. This vinyl roll is also recyclable.
It features an A+ emissions rating, meaning that it does not release any or very few VOC emissions, thereby guaranteeing superlative indoor air quality.
(Booster vinyl roll, 40 colours; total thickness: 2.6 mm; wear layer thickness: 0.25 mm; weight: 1,725 g/m², sound insulation: 19 dB. Refer to the data sheet for other characteristics).
Gallery
Get inspired for your project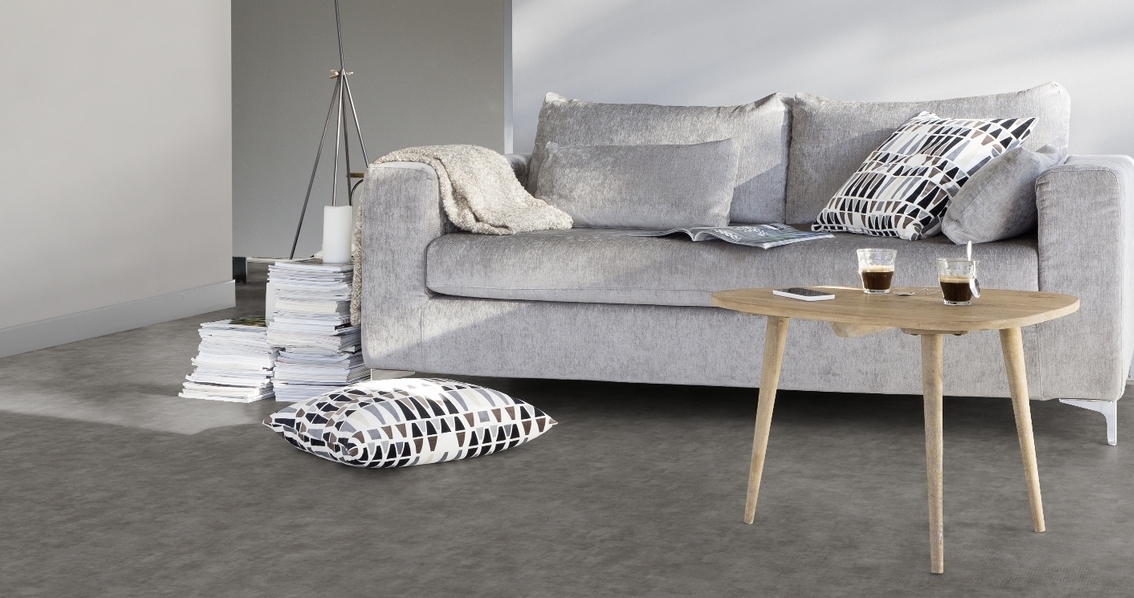 Vinyl Rolls
Booster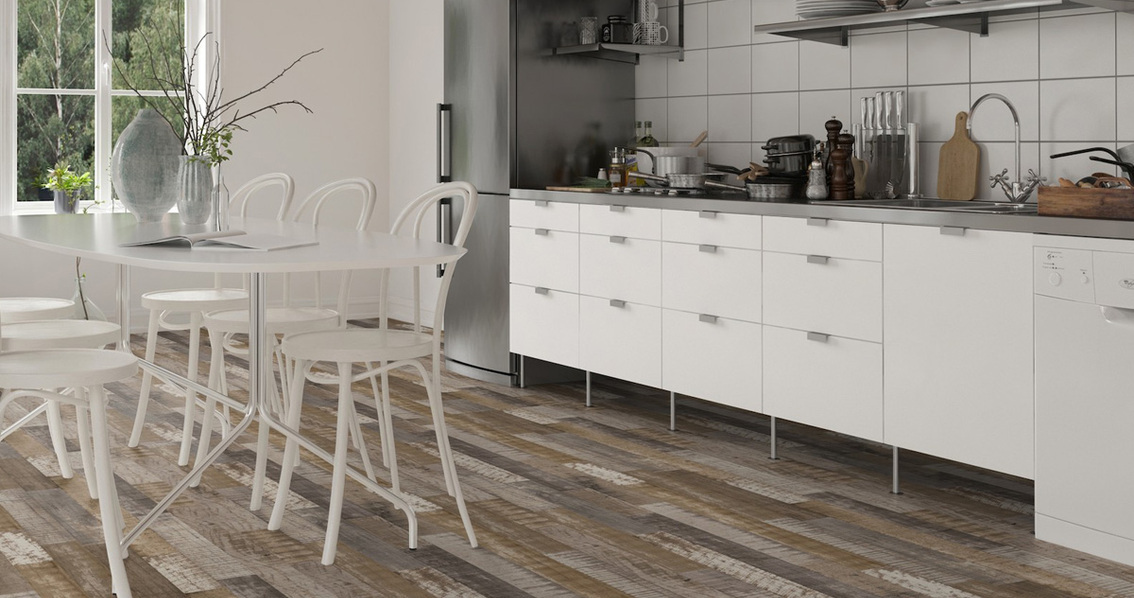 Vinyl Rolls
Booster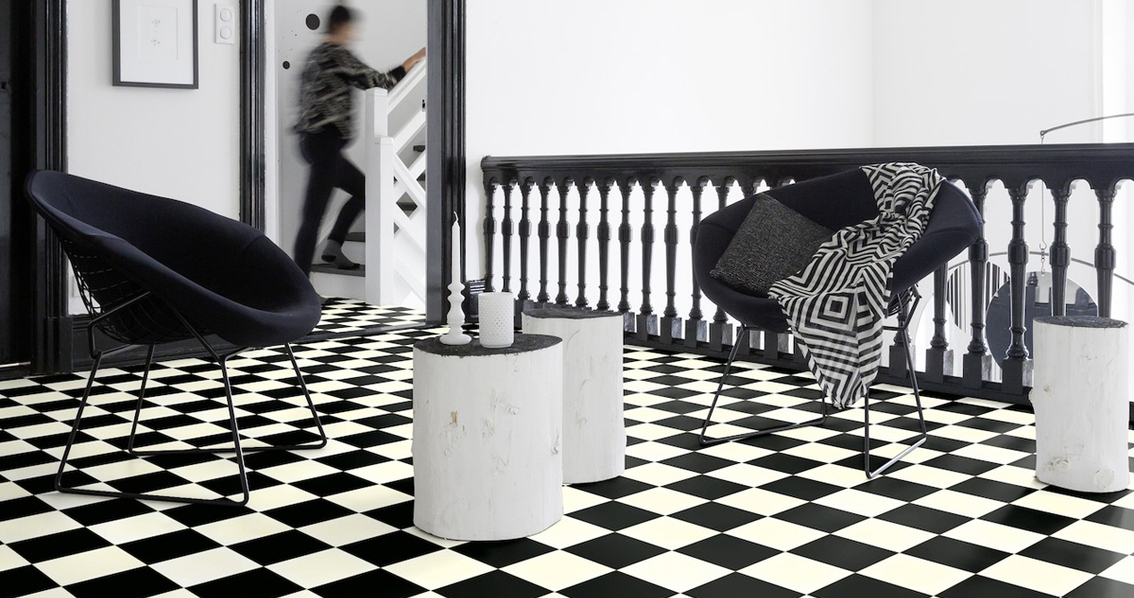 Vinyl Rolls
Booster
Colors
Discover our decors
and colours
Results : 37
Filter_colors
Documents
Discover the documents at your disposal for your projects