Selected documents
Receive directly by email all the documents selected during your browsing.
Your selection of documents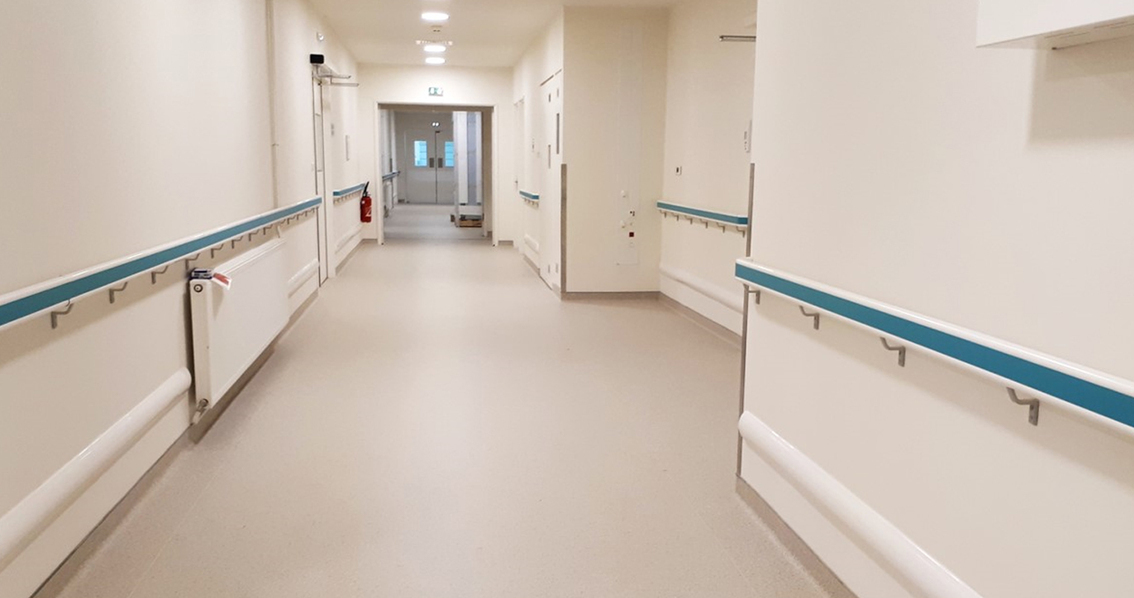 Walls
Starline PVC sheated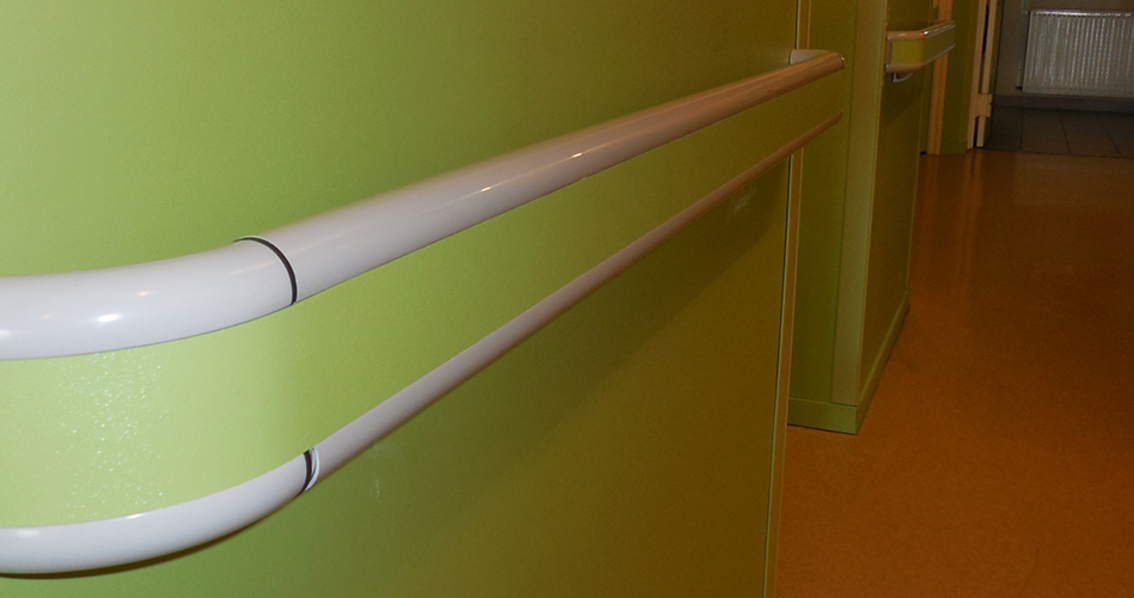 Walls
Starline PVC sheated
Protection handrail - 100% antibacterial - Heavy traffic
Handrails - Protection handrail with Decochoc PVC band

The Starline range is the ideal solution for all straight and curved corridor areas in public buildings : hospitals, clinics, retirement homes, hotels, offices.
Shock absorption and damping thanks to the PVC band

Excellent pull-out resistance (CEBTP Solen test)

Efficient bacterial control: bactericidal seals and antibacterial material

Modularity : 7 accessories, technical duct kit, bending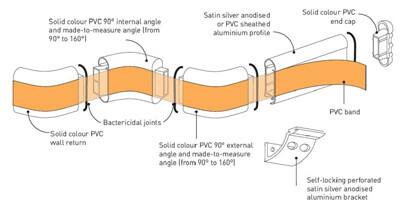 Model : Starline - PVC sheated, protection handrail with PVC Decochoc band

Height : 90 mm

Depth : 30 mm

Length : 4 m


Overall projection : 80 mm

Stand-off from wall : 

50 mm

Material : aluminium profile with an antibacterial and Bs2d0 fire-rated PVC sheath and a PVC band, bactericidal joint

Fixation : on 2-point self-locking perforated satin silver anodised aluminium brackets, screwed to wall at 1.20 m centres (0.80 m centres in heavy traffic corridors and on light partitions like plasterboard)

Colours : 2 standar for profile, 39 standard for PVC band
Colors
Discover our decors
and colours
Results : 39
Filter_colors

0001 Chalk

0002 Gravel

0003 Clay

0004 Granite

0005 Schist

0006 Ivory

0007 Wicker

0008 Sand

0010 Bark

0011 Pebble

0013 Greige

0014 Cinnamon

0016 Glacier

0018 Azure

0020 Denim

0021 Straw
Documents
Discover the documents at your disposal for your projects

World Leader
Floor covering solutions

Responsible
Recycled materials, recycling of end-of-life products, ISO14001

Multispecialist
Specific responses to the needs of twenty market segments

Expert team
Commitment to the success of our customers

Customer success
Daily commitment to guarantee our customers total quality and competitiveness.