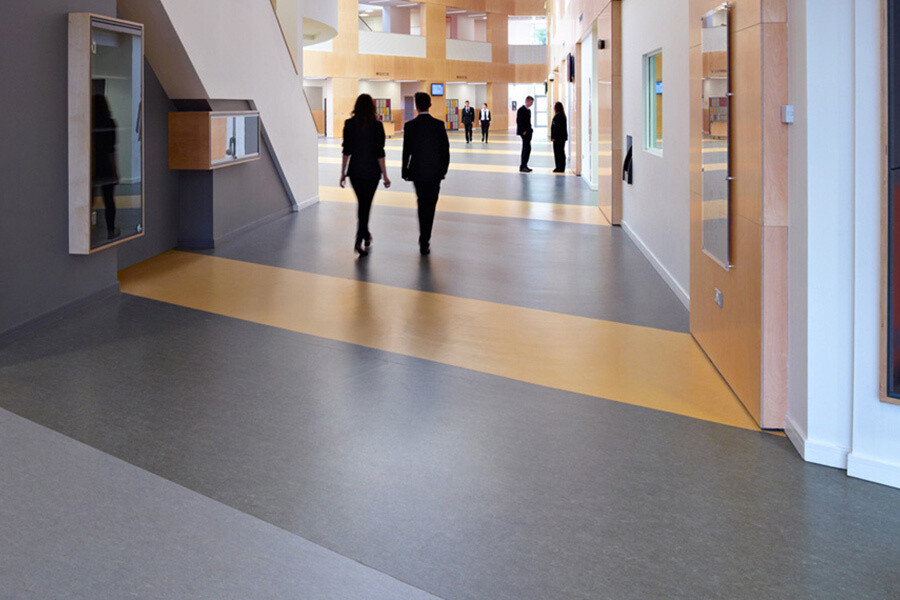 Specifications
Linoleum acoustic solution with 2mm cork underlayer.

15 dB sound insulation.

Linoleum surfacing made of 98% bio based and 76% rapidly renewable materials, with up to 40% recycled content.

Exclusive Neocare™ surface treatment : best in class micro scratch and stain resistance, easy maintenance, no emissions.

Hygienic properties : antibacterial activity (EN ISO 22196) and antiviral activity (ISO 21702).

6 marbled colors in stock.

All other colors are available on request. Minimum order quantity: 1200sqm. Below 1200sqm, use Korkment underlayer.
Colors
Marmorette Acoustic 15 dB