Selected documents
Receive directly by email all the documents selected during your browsing.
Your selection of documents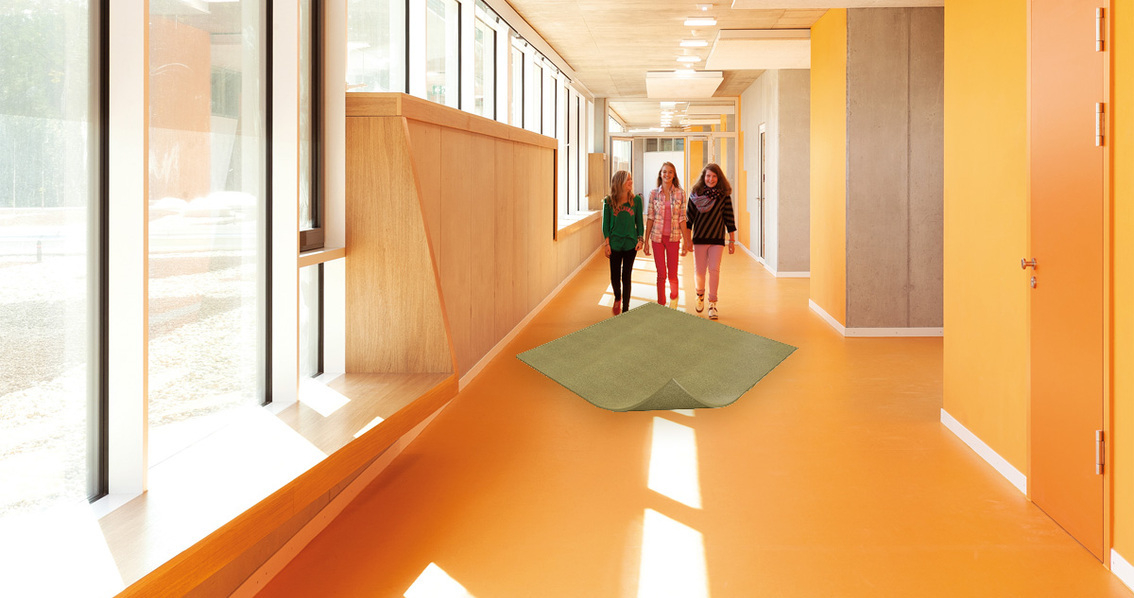 Underlayer Korkment 15 dB
Underlayer Korkment 15 dB
Cork underlayer in roll to achieve up to 15 dB acoustic insulation with DLW Linoleum.
• 15 dB impact sound insulation with all linoleum designs, ranging from 2mm to 3,2mm.
• Possible on site separate installation
• Acoustic linoleum with Korkment backing is Blue Angel certified

World Leader
Floor covering solutions

Responsible
Recycled materials, recycling of end-of-life products, ISO14001

Multispecialist
Specific responses to the needs of twenty market segments

Expert team
Commitment to the success of our customers

Customer success
Daily commitment to guarantee our customers total quality and competitiveness.