Selected documents
Receive directly by email all the documents selected during your browsing.
Your selection of documents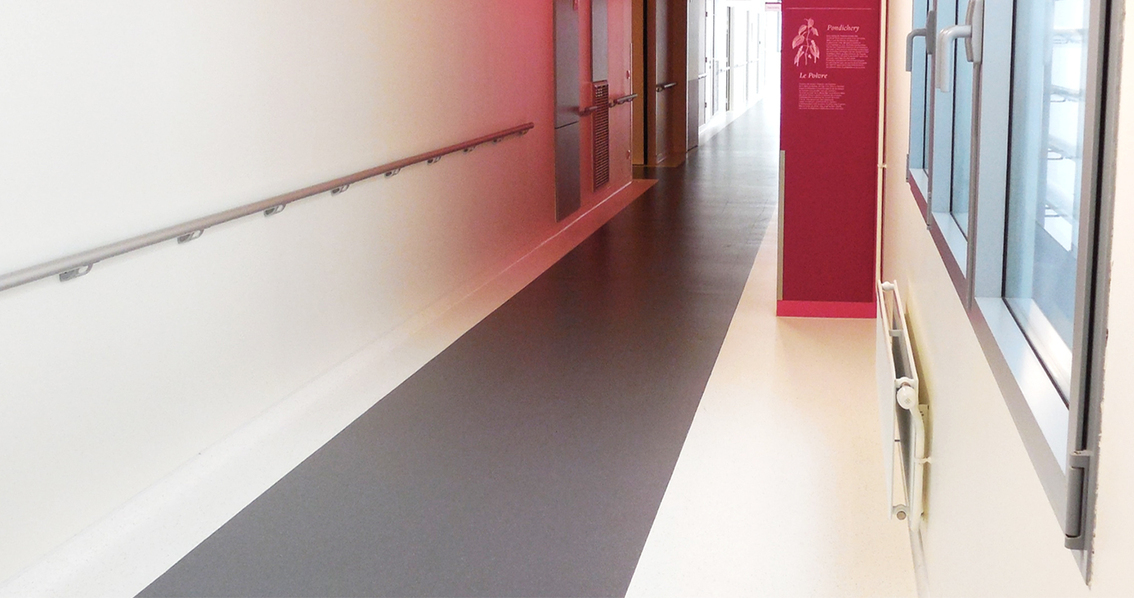 Walls
Escort Anodised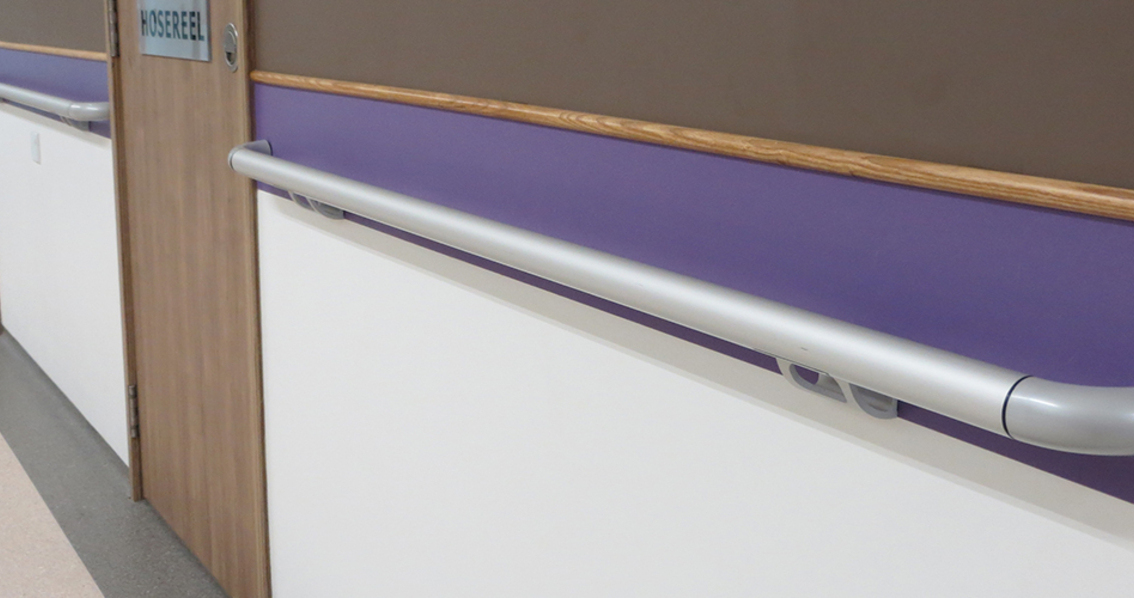 Walls
Escort Anodised
Elegance - Hygiene
Elegant aluminium finish handrail ideal for corridors or stairs
Modularity: 17 accessories, technical solutions for stairs and service ducts
Closer matched with the anodised profile and providing a continuous 'easy to clean' surface
Fight against bacteria thanks to bactericidal joints and antibacterial smooth material

Model: Escort anodised round handrail
Diameter: 40 mm
Length: 4 m
Overall projection: 80 mm or 90 mm
Stand-off from wall: 40 mm or 50 mm
Material: 10 micron satin silver anodised aluminium
Fixing components: 2-point self-locking brackets, satin silver anodised aluminium, screwed to wall at 1.20 m centres (0.80 m centres in heavy traffic areas and on light partitions like plasterboard)
Colours: Satin silver anodised. Coating on request
Documents
Discover the documents at your disposal for your projects

World Leader
Floor covering solutions

Responsible
Recycled materials, recycling of end-of-life products, ISO14001

Multispecialist
Specific responses to the needs of twenty market segments

Expert team
Commitment to the success of our customers

Customer success
Daily commitment to guarantee our customers total quality and competitiveness.