Since 1985 Gerflor is the reference in the world of luxury vinyl tiles & planks (LVT)
Find out how Gerflor helps Julia, Tom, Nina, Lily and Marc in their daily life to achieve their projects
And you, what is your project ?
A few tips to choose the right floor
A few tips...
Find below the most important questions to ask yourself before starting your refurb or new build project.
If you need assistance our team of specialists will be glad to help.
Contact us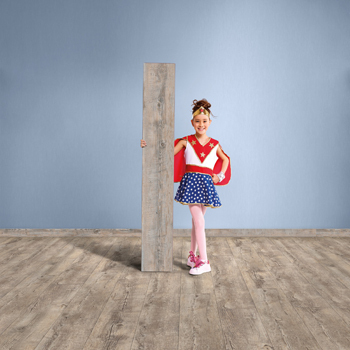 1. Select your preferred design
The design of your floor is a key element for the decoration of your room.
This is why our Design Studio has prepared for you one of the largest range of original designs : wood, mineral, concrete, cement tiles, textile, graphic…
All the latests trends are there !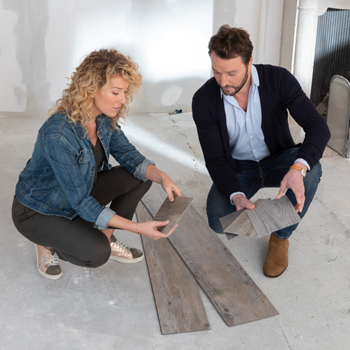 2. Think about the room where you will install your floor
What will be the pedestrian traffic in this room : low, medium or high ?
Is noise reduction important for your comfort ? Is it a wet room ?
No worries : we have a solution for all your challenges in our product offer.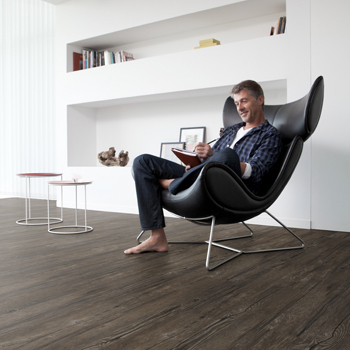 3. Check your subfloor
Is your project a renovation or a new build ?
We have developed a wide range of technical solutions adapted to the constraints of your subfloor (e.g. ceramic with large joints, uneven surfaces, moisture…)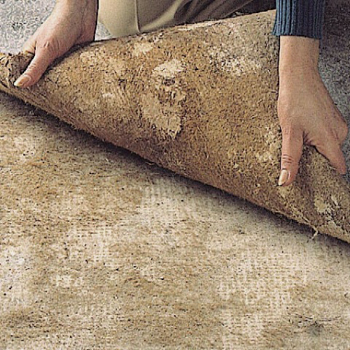 4. Think about the installer
Professional installers are trained to install any type of Gerflor vinyl planks and tiles (clic, glued down, looselay) as well as Gerflor finishes (skirting, underlayers).
If you plan to install yourself, we would recommend to choose the Vertical Clic Revolution technology : Easy, Fast and Strong, our Vertical Clic Revolution is without any doubt the best LVT Clic of the market !
Contact us, we will be happy to answer your questions.
Contact us