Selected documents
Receive directly by email all the documents selected during your browsing.
Your selection of documents
THE MOST REALISTIC SPORT VINYL FLOORS
This has been possible thanks to our ability to find the unique combination of the right emboss, surface treatment and wood patterns.
Get amazing wood designs with all the benefits of Taraflex® best point-elastic floor:
immediate protection on impact to all users when falling, diving or sliding on the floor,
best safety for every user thanks to a complete range of shock absorption P1/P2/P3 that minimises the force of impact on the body and reduces long-term injury risk,
long-lasting high performance with a 12-year warranty
New maple designs
Even more realism under your feet...
Could you believe this is not hardwood ?
This ultra-realistic design simulates NBA most prestigious flooring, while reproducing our Connor Maple strips.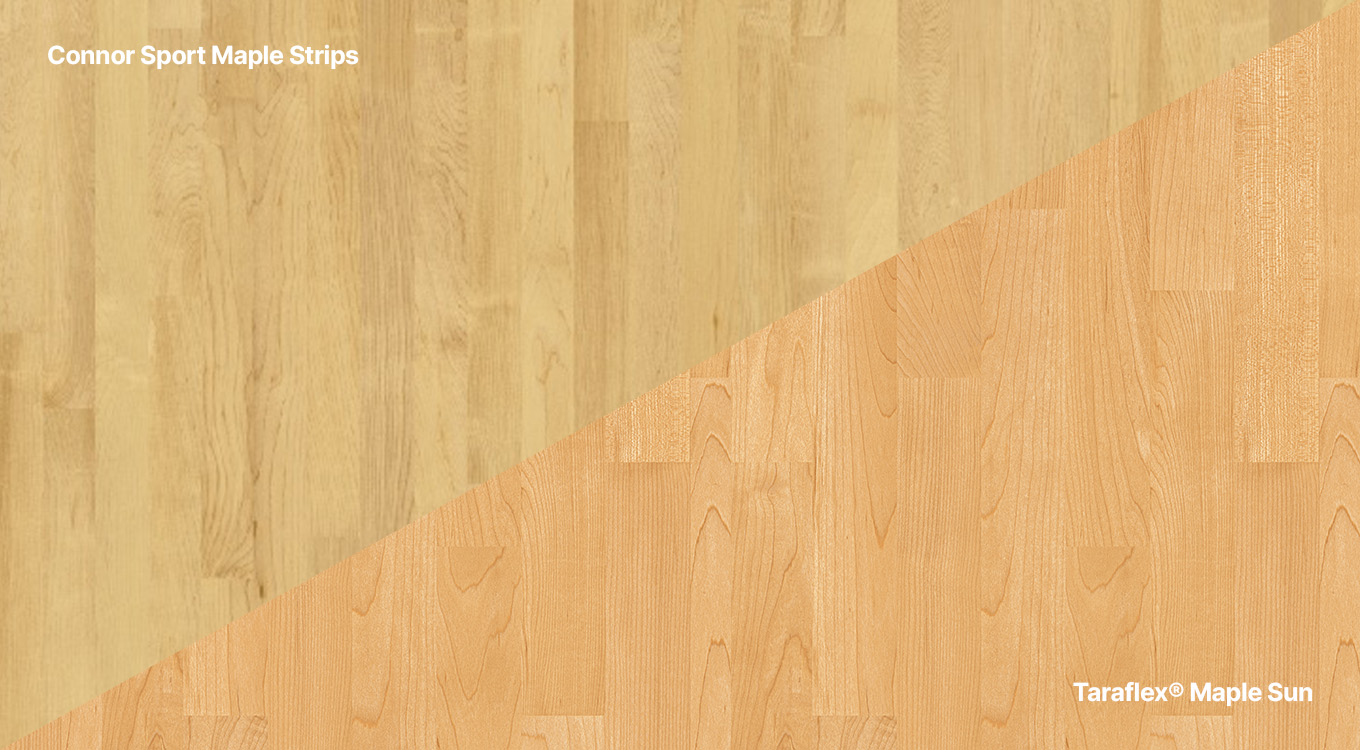 Discover our Taraflex® products
Do you have a sport project ? Contact us !

World Leader
Floor covering solutions

Responsible
Recycled materials, recycling of end-of-life products, ISO14001

Multispecialist
Specific responses to the needs of twenty market segments

Expert team
Commitment to the success of our customers

Customer success
Daily commitment to guarantee our customers total quality and competitiveness.