Selected documents
Receive directly by email all the documents selected during your browsing.
Your selection of documents
SUSTAINABLE BY NATURE
---
Developed according to circular economy principles, made of 98% natural (bio based and mineral) raw material and recyclable, DLW linoleum also achieves a neutral carbon footprint until the end of its manufacturing stage and commits to the Cradle to Cradle rigorous philosophy.
BIO BASED COMPOSITION
DLW linoleum is truly environmental friendly :
2% cork
3% colored pigments
5% resin
8% jute
19% limestone
20% wood flour
41% linseed oil
Made of 98% natural (bio based and mineral) raw material, it also preserves the environment as 76% of its content is rapidly renewable (within a year or less).
On top of that, our linoleum integrates up to 40% recycled content and is 100% recyclable (production and installation wastes).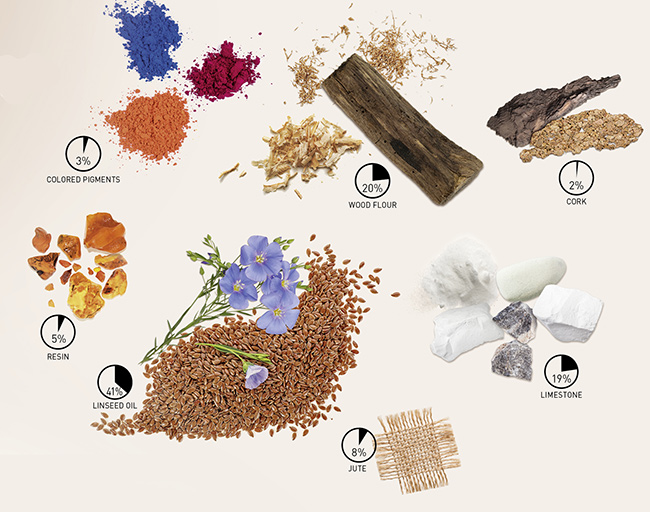 DEVELOPED USING CIRCULAR ECONOMY PRINCIPLES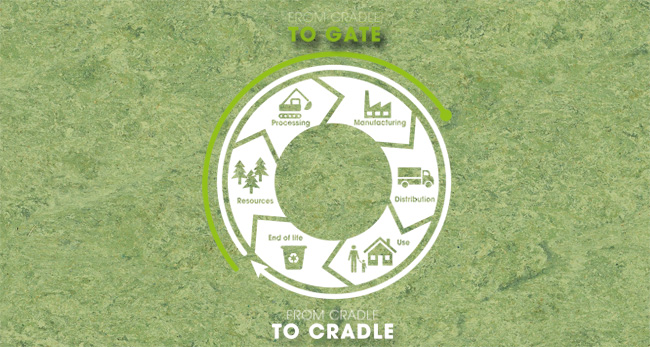 CIRCULAR ECONOMY PRINCIPLES

We set ourselves the highest standards when it comes to the environmental quality of our manufacturing materials.

All our products are developed according to a Life cycle analysis (LCA) methodology, which means :
1. To assess the existing product impact on the environment through all stages of its life cycle

2. To develop new products specifically designed to reduce their environmental impact
CARBON NEUTRAL*
To be

"Carbon Neutral from cradle to gate"

means our CO2 emissions are neutral during the first stages of the product life cycle, from the growing of raw materials to the end of the production process (Cradle to Gate)
All the details can be found in our Environmental Product Declaration, which has been third part certified (EVEA laboratory) according to the guidelines of international certification body (UL).
(*) From Cradle to Gate: includes raw materials and manufacturing process (A1-A3 stages of EPD)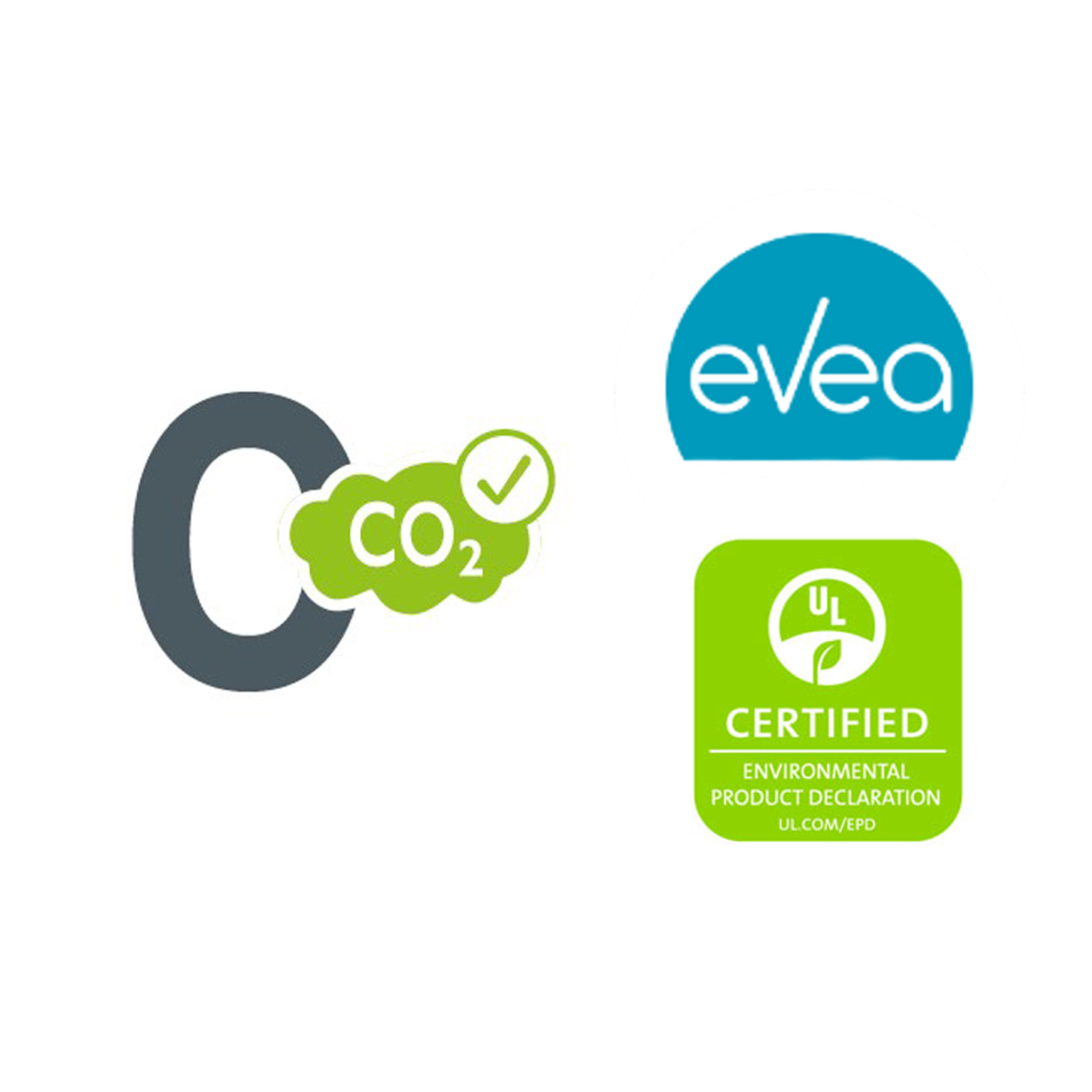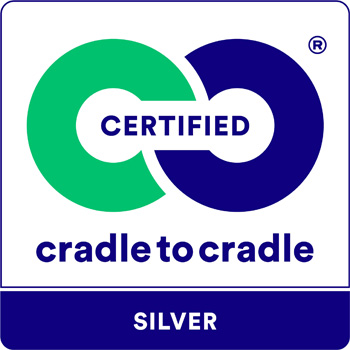 CRADLE TO CRADLE CERTIFIED™ - SILVER
Being Cradle to Cradle Certified™ Silver means our product was awarded certification based upon their performance across five critical areas of sustainability: Material Health, Product Circularity, Renewable Energy and Carbon Management, Water Stewardship, and Social Fairness.
The certification is awarded by the Cradle to Cradle Products innovation Institute. Cradle to Cradle Certified™ products are designed for a safe, circular and responsible future economy. Gerflor's final target is to reduce waste, up to get "zero waste" meaning the waste can become available for a new product cycle.
Cradle to Cradle Certified™ is a product certification based on a design philosophy Gerflor adheres to follow this approach in the search for continuous improvement.
DLW linoleum products are Cradle to Cradle CertifiedTM Silver*

*Acousticplus is Cradle to Cradle Certified™ Bronze
Click here to know more about Cradle to Cradle
---

Cradle to Cradle Certified™ is a registered trademark of the Cradle to Cradle Products Innovation Institute.

World Leader
Floor covering solutions

Responsible
Recycled materials, recycling of end-of-life products, ISO14001

Multispecialist
Specific responses to the needs of twenty market segments

Expert team
Commitment to the success of our customers

Customer success
Daily commitment to guarantee our customers total quality and competitiveness.