Selected documents
Receive directly by email all the documents selected during your browsing.
Your selection of documents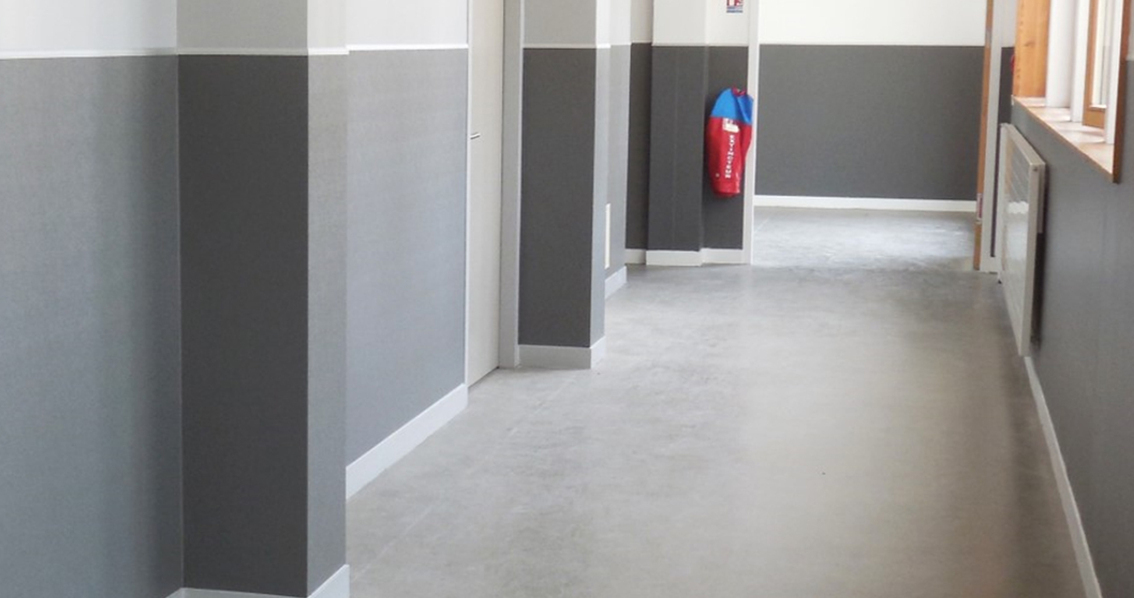 Walls
Fin'Alu
Finishing, jointing and decorative profiles for Decochoc, Decosmic, Decowood or Decotrend protection panels, in satin silver anodised alumnium, and to bring a decorative and up-market original touch
Provide a perfect horizontal, vertical finish or junction between two panels in low-traffic corridors, waiting rooms or bedrooms.
Modern design in satin silver anodised aluminium
Easy installation: adhesive bonding with SPM acrylic glue or screwing to wall (againt grabbing)
Material 100% antibacterial
Resists to standard cleaning, disinfection and antiseptic products (Anios and Bioquell test reports)
Model: Fin'Alu finishing (J shape) or jointing (H shape) profile for 2 mm thick panels
Width (covering): 18 mm (37.5 mm hidden part) for finishing profile; 42 mm (55 mm hidden part) for joint profile
Length: 3 m
Material: satin silver anodised aluminium
Surface finish: smooth
Fixing: adhesive bonding with Gerflor acrylic glue or screwing to wall
Colour: satin silver anodised
Documents
Discover the documents at your disposal for your projects

World Leader
Floor covering solutions

Responsible
Recycled materials, recycling of end-of-life products, ISO14001

Multispecialist
Specific responses to the needs of twenty market segments

Expert team
Commitment to the success of our customers

Customer success
Daily commitment to guarantee our customers total quality and competitiveness.