Selected documents
Receive directly by email all the documents selected during your browsing.
Your selection of documents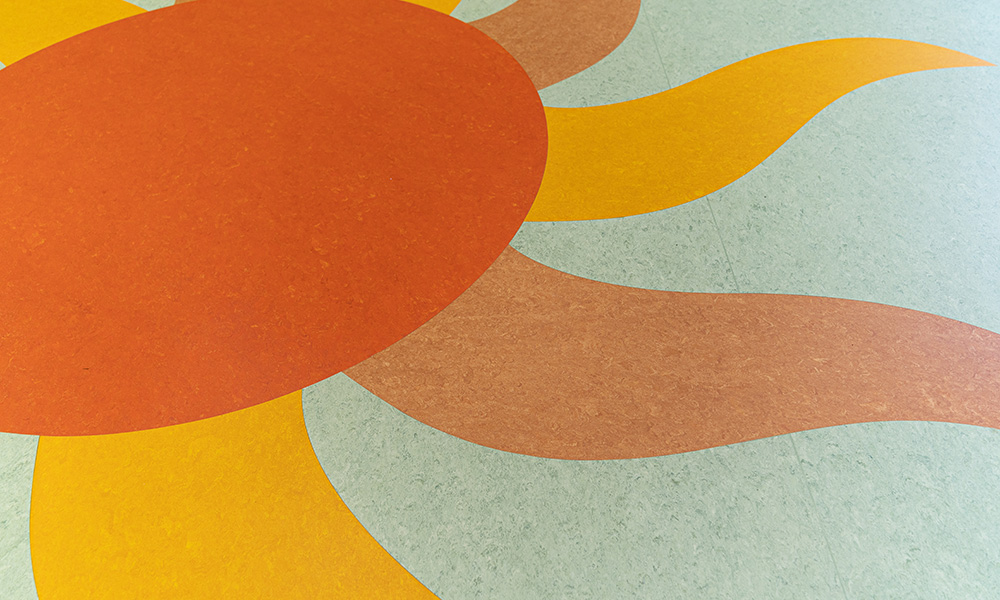 Kindergarten in Austria
Location: Sidonie, Austria
Sqm: 420
Year: 2021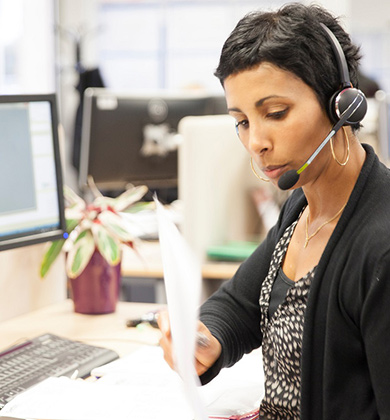 Contact an expert
Make an appointment
DLW Linoleum – frequently asked for Kindergarten. Why?
Linoleum ist the most sustainable resilient floor from 98% natural ingredients and is awarded with the most important international eco labels.
DLW Linoleum offers 159 colours for creative scopes for design, in this case for colourful landmarks for our little ones.
Inlaid linoleum is not only useful but also an eye catcher and – flooring work at its best.
_
360 m² DLW Marmorette, 0146 Beeswax Beige
60 m² DLW Marmorette, 0130 Antique Green
Inlays :
DLW Marmorette
0072 Golden Yellow
0045 Sand Beige
0118 Chili Red
0026 Sky Blue
0117 Mandarin Orange
0172 Papaya Orange
0073 Spicy Orange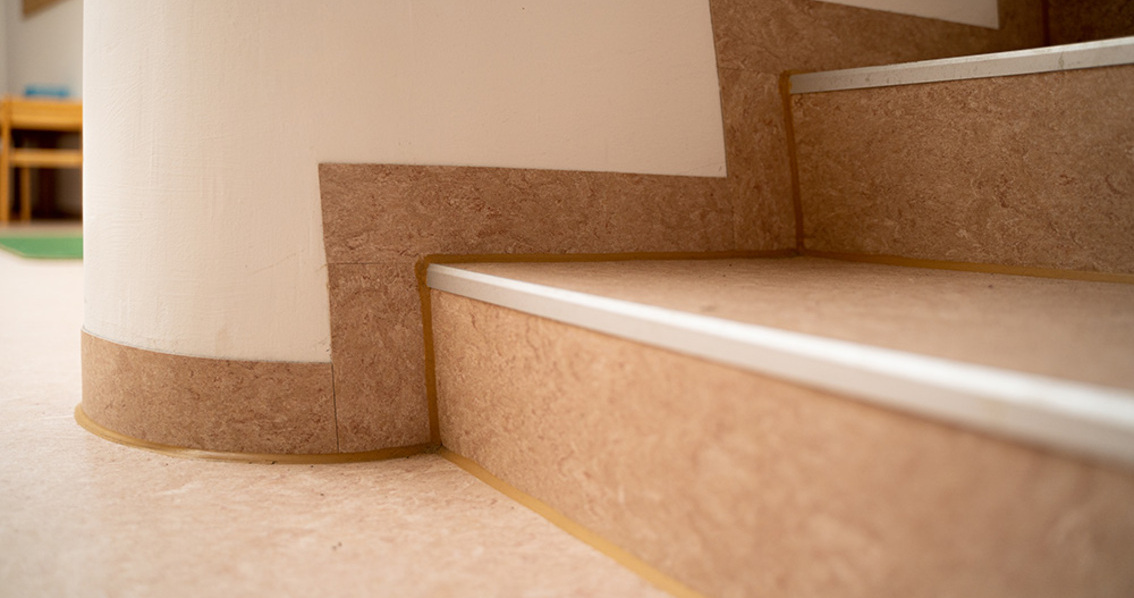 World Leader
Floor covering solutions

Responsible
Recycled materials, recycling of end-of-life products, ISO14001

Multispecialist
Specific responses to the needs of twenty market segments

Expert team
Commitment to the success of our customers

Customer success
Daily commitment to guarantee our customers total quality and competitiveness.