Selected documents
Receive directly by email all the documents selected during your browsing.
Your selection of documents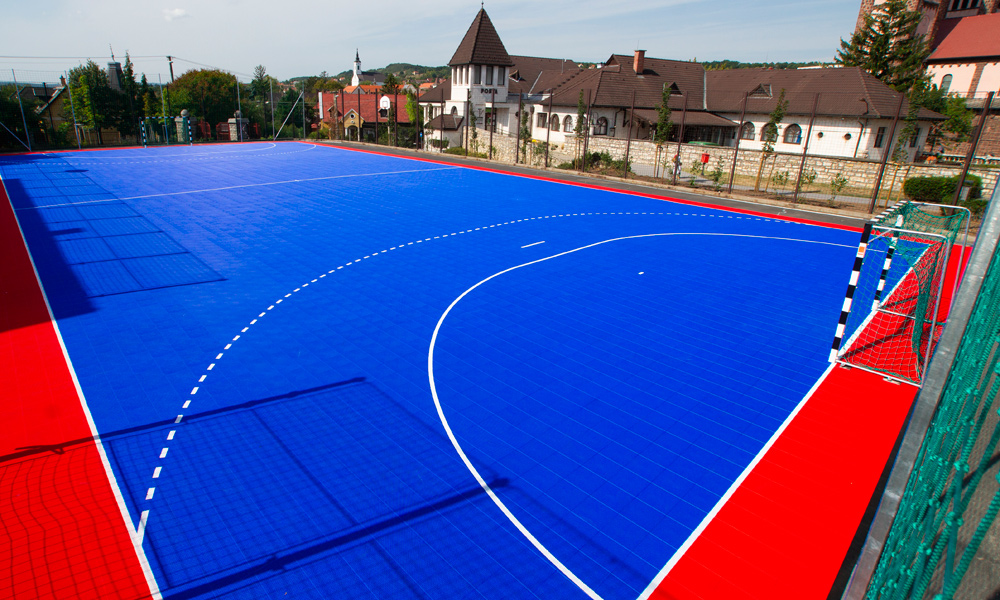 Balatonfured outdoor court
Location: Balatonfured, Hungary
Sqm: 1056 m²
Year: 2020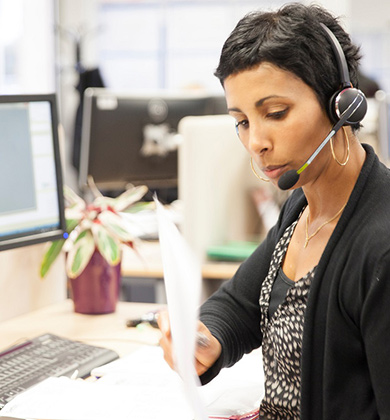 Contact an expert
Make an appointment
Installation of the modular tiles Powergame + (colours Bright Blue & Brigh Red) - ideally suited for the practice of outdoor recreational sports.
Thanks to their interlocking system, the modular tiles are very easy to lay (either for new build or refurbishment jobs) and they offer a high level of safety for the players.
Besides, their specific saddle-shaped 2nd grid helps to prevent water retention, which is a key point for outdoor facilities.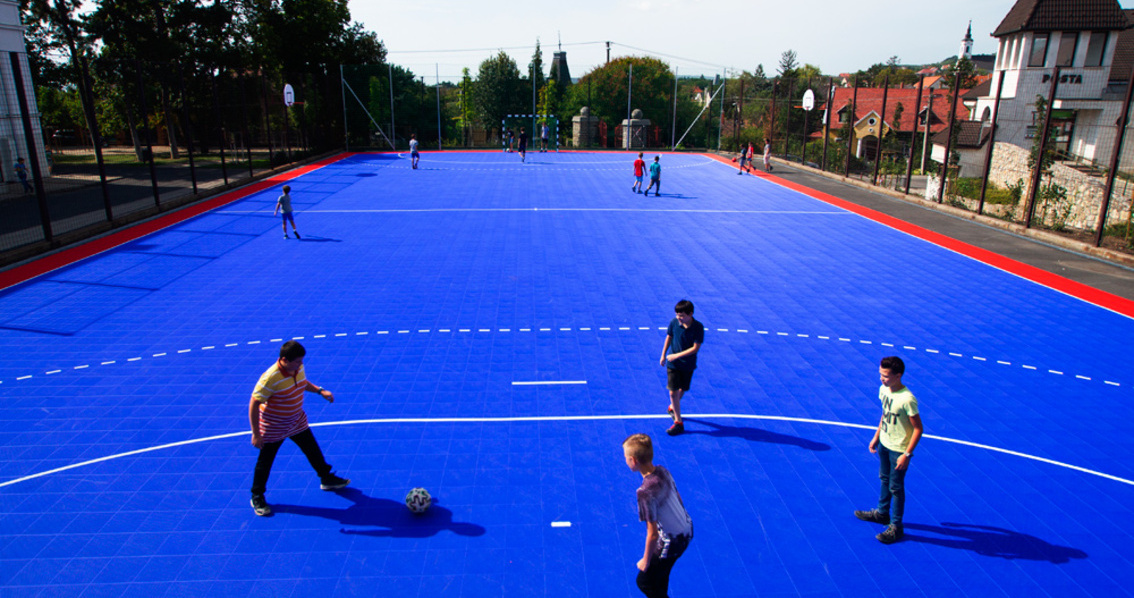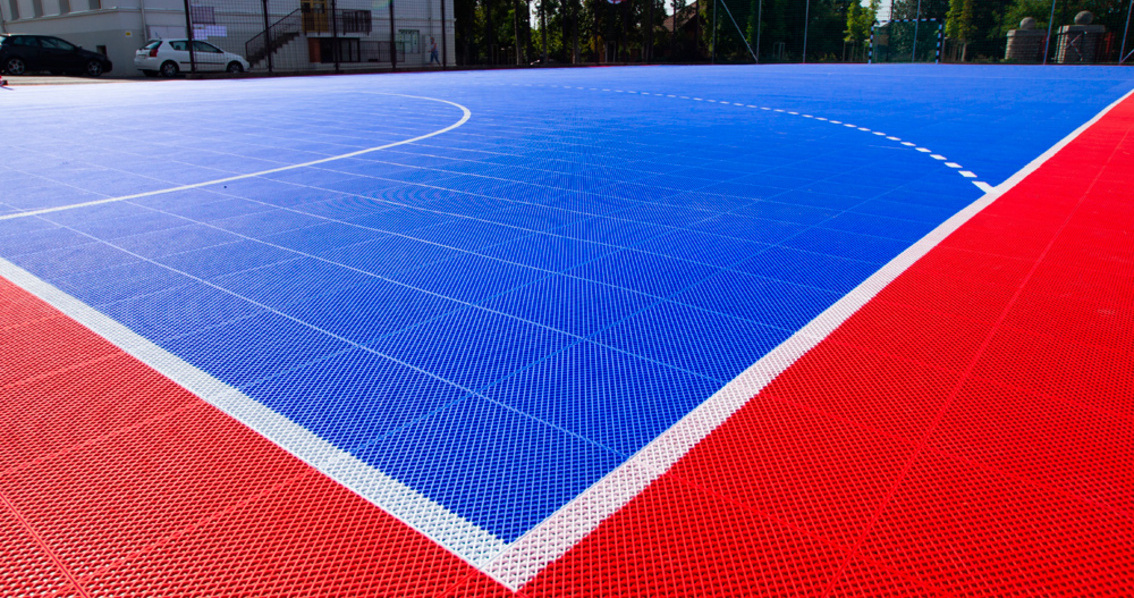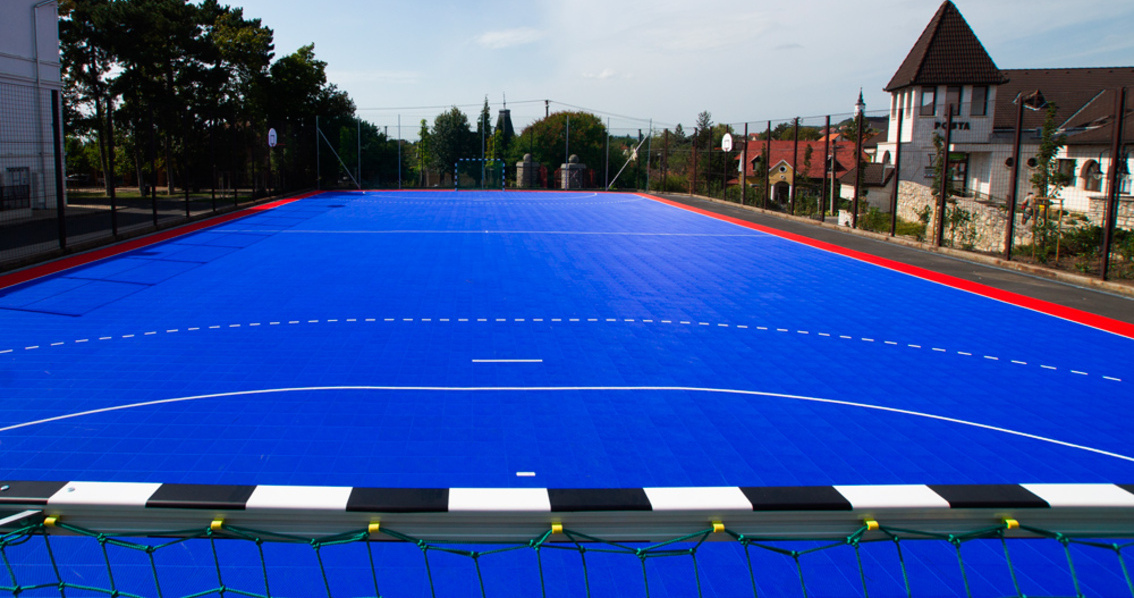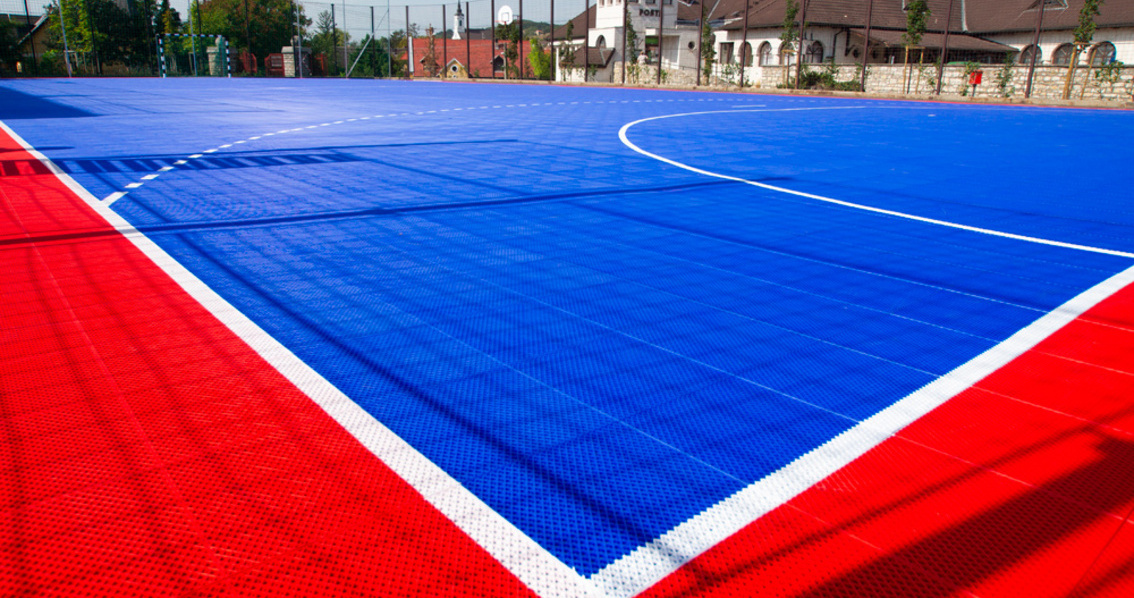 World Leader
Floor covering solutions

Responsible
Recycled materials, recycling of end-of-life products, ISO14001

Multispecialist
Specific responses to the needs of twenty market segments

Expert team
Commitment to the success of our customers

Customer success
Daily commitment to guarantee our customers total quality and competitiveness.