Selected documents
Receive directly by email all the documents selected during your browsing.
Your selection of documents
Taraflex® Multi-Use : Exclusive collection*
*Limited collection, don't miss the opportunity to find your design !
New innovative designs at the service of Taraflex® Multi-Use
We have made the most of the talent of our artistic direction to offer you new designs, in line with current trends : herringbones for a modern look inspired by noble materials and concrete for an industrial and urban touch.
Their masking power make them ideal for multi-purpose applications !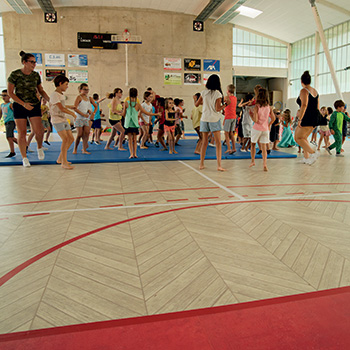 Overturn the sports codes thanks to these 6 exclusive designs
—

Know more about Taraflex® Multi-Use
—

Taraflex® Multi-Use
Sport and non-sport activities

P1 (25-35%)

CXP HD+ for resistance to indentation
Interested to know more
Contact our experts to get info on this innovative exclusive collection

World Leader
Floor covering solutions

Responsible
Recycled materials, recycling of end-of-life products, ISO14001

Multispecialist
Specific responses to the needs of twenty market segments

Expert team
Commitment to the success of our customers

Customer success
Daily commitment to guarantee our customers total quality and competitiveness.