Selected documents
Receive directly by email all the documents selected during your browsing.
Your selection of documents
30.01.2023
IHF Handball Mens World Championship - Final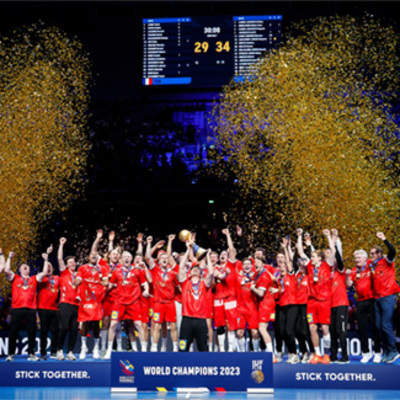 -
And the winner is...
It was in a tight match that Denmark won 34-29 against France on Sunday.
Congratulations to all the players and a special "acclaim" to the Danish team for this wonderful victory.
Congratulations also to Spain who won 39-36 against Sweden and thus won the bronze medal.
Once again, Gerflor sports floors were in the limelight during this competition; next meeting at the Euro.
Click here fore more information on Taraflex Sports floors by Gerflor.

World Leader
Floor covering solutions

Responsible
Recycled materials, recycling of end-of-life products, ISO14001

Multispecialist
Specific responses to the needs of twenty market segments

Expert team
Commitment to the success of our customers

Customer success
Daily commitment to guarantee our customers total quality and competitiveness.