Selected documents
Receive directly by email all the documents selected during your browsing.
Your selection of documents
05.12.2022
Basketball FIBA 3x3 Africa Cup in Cairo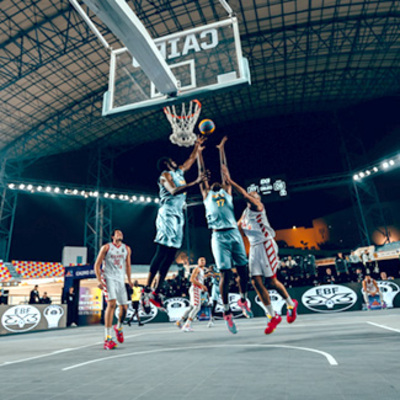 Gerflor Sportcourt "floor provider" of the 2022 FIBA 3x3 AFRICA CUP in Egypt.
Congratulations to all the teams who took part to the competition and especially to:
Madagascar's Men
Egypt's Women
who won the FIBA 3x3 Africa Cup in Cairo on December 3-4.
Exciting, urban and innovative, 3x3 is inspired by several forms of streetball played worldwide and is considered as the world's number one urban team sport.
Steered by FIBA, games see two teams of three players face off on a basketball half-court.
It was played successfully for the first time in international competition at the 2010 Youth Olympic Games in Singapore and since then has benefited from the launch of a yearly city-based FIBA 3x3 World Tour and national-team FIBA 3x3 World & Continental Cups.
In 2021, 3x3 basketball sport made its Olympic debut at the Tokyo Games.
For further information about the event and 3x3 browse: https://www.fiba.basketball/3x3africacup/2022

World Leader
Floor covering solutions

Responsible
Recycled materials, recycling of end-of-life products, ISO14001

Multispecialist
Specific responses to the needs of twenty market segments

Expert team
Commitment to the success of our customers

Customer success
Daily commitment to guarantee our customers total quality and competitiveness.