Selected documents
Receive directly by email all the documents selected during your browsing.
Your selection of documents
Specifications
Finishing solutions
Skirting
Pre-formed skirting
Available in all colours of the DLW Linoleum flooring range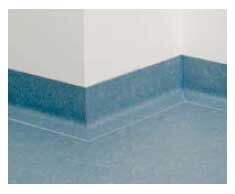 Stick to the floor and wall before laying the floor covering
Then weld the skirting board to the cladding for a perfect seal.
Products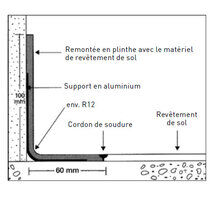 Skirting HSLA
Width : 60 mm
Height : 100 mm
Packaging : Formats 2,5 m

World Leader
Floor covering solutions

Responsible
Recycled materials, recycling of end-of-life products, ISO14001

Multispecialist
Specific responses to the needs of twenty market segments

Expert team
Commitment to the success of our customers

Customer success
Daily commitment to guarantee our customers total quality and competitiveness.