Selected documents
Receive directly by email all the documents selected during your browsing.
Your selection of documents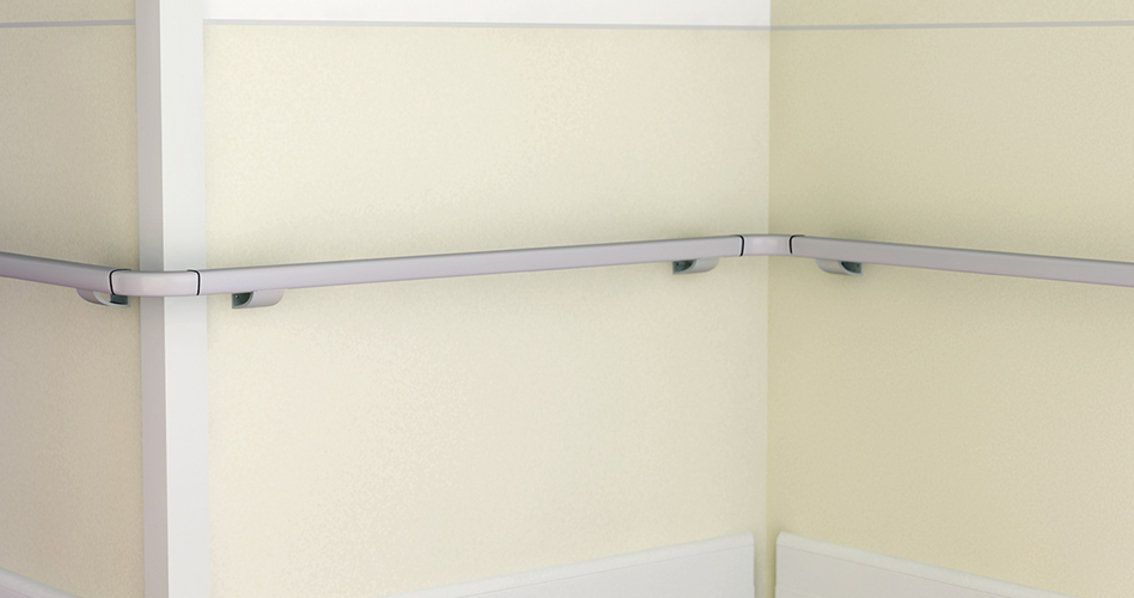 Walls
Linea'Touch Plus - PVC Sheath
Linea'Touch Plus - PVC Sheath
Unique trilobed shape - Better ergonomy - Heavy traffic
Wall - Handrails

Handrail with an unique design throughout the building, whatever the level of impact resistance required
Combines design, ergonomics and high impact resistanc
Provides an excellent grip thanks to its exclusive trilobed shape
Endless combinations thanks to its large choice of accessories
Also avalaible in a standard version
Proven resistance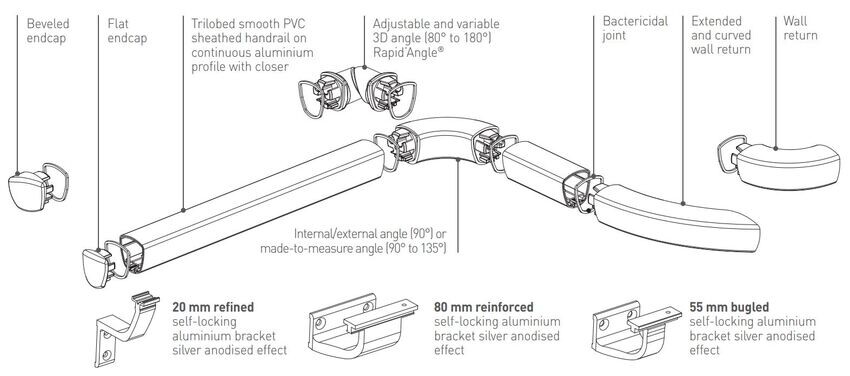 Model : PVC-sheathed trilobed handrail
Length : 4 m
Cross section : height 42 mm x width 40 mm
Overall Projection : 80 mm
Stand-off frow wall : 40 mm
Fixing components : refined or reinforced aluminium self-locking brackets, satin silver anodised effect, screwed to the wall every 1.20 m (0.80 m centres in heavy traffic areas and on light partitions like plasterboard.)
39 colours : 28 in stock and 11 on command
Colors
Discover our decors
and colours
Results : 39
Filter_colors

0001 Chalk

0002 Gravel

0003 Clay

0004 Granite

0005 Schist

0006 Ivory

0007 Wicker

0008 Sand

0010 Bark

0011 Pebble

0013 Greige

0014 Cinnamon

0016 Glacier

0018 Azure

0020 Denim

0021 Straw
Documents
Discover the documents at your disposal for your projects

World Leader
Floor covering solutions

Responsible
Recycled materials, recycling of end-of-life products, ISO14001

Multispecialist
Specific responses to the needs of twenty market segments

Expert team
Commitment to the success of our customers

Customer success
Daily commitment to guarantee our customers total quality and competitiveness.