Selected documents
Receive directly by email all the documents selected during your browsing.
Your selection of documents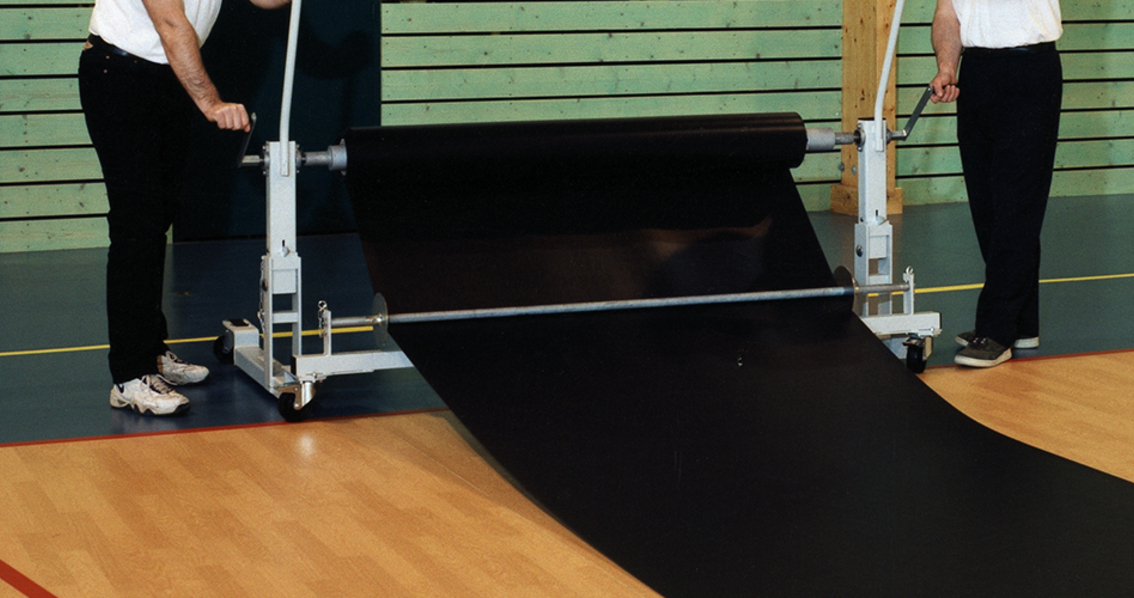 Finishing solutions
Bateco
Specifications
Finishing solutions
Underlayer & protective covers
Vinyl protective surface specially designed for sports.
Suitable for gymnasium / reception hall versatility.
Protective surface made from black calendered and grained plasticized vinyl.
Taraflex Bateco is especially designed to protect sports floors in the event of non sporting use of the room. It prevents marking by chairs, tables, heels on the the sport floor.
Products

Bateco
Code : H375
Width : 1,5 m
Height : 1,5 mm thickness
Packaging : roll of 30 lm

World Leader
Floor covering solutions

Responsible
Recycled materials, recycling of end-of-life products, ISO14001

Multispecialist
Specific responses to the needs of twenty market segments

Expert team
Commitment to the success of our customers

Customer success
Daily commitment to guarantee our customers total quality and competitiveness.