Selected documents
Receive directly by email all the documents selected during your browsing.
Your selection of documents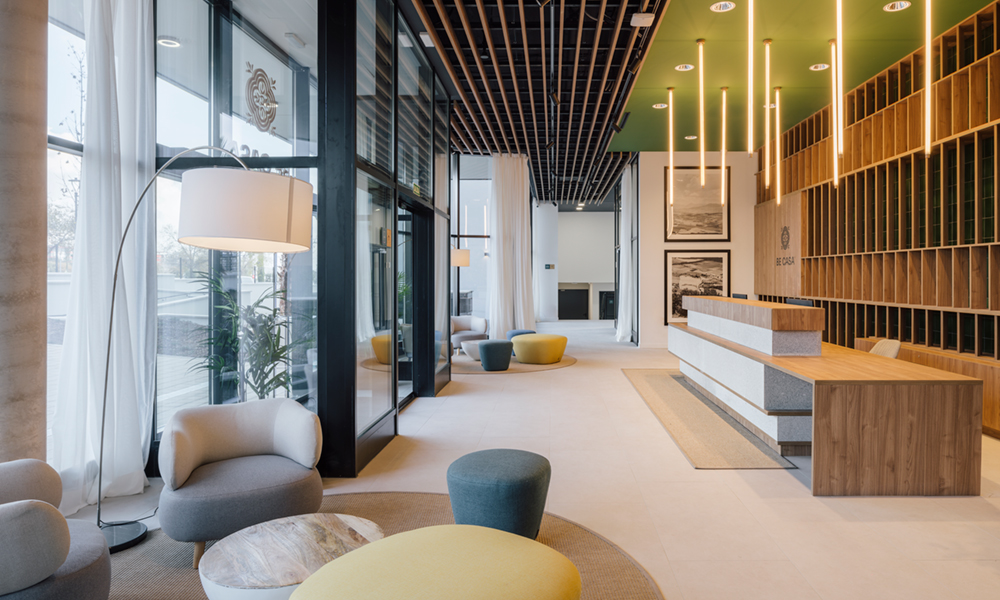 Be Casa - Housing Concept in Madrid
Location: Madrid, Spain
Sqm: 25000 sqm
Year: 2023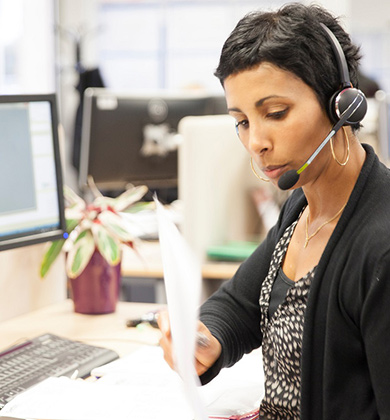 Contact an expert
Make an appointment
Be Casa, a new housing concept that explores new ways of living
A building of flexible and temporary accommodations with 847 apartments and studios, as well as large common areas, located in Rivas (Madrid). It is the first Be Casa project of many more to come, a concept that has been successful for years in the United States and in cosmopolitan cities such as London and Amsterdam.
With the same ambition, and following the paradigm shift in the ways of living caused by the pandemic, the contractor Greystar has imported this new formula to Spain, adapting it, with the help of Alfaro-Manrique Atelier, to Spanish values, traditions and culture.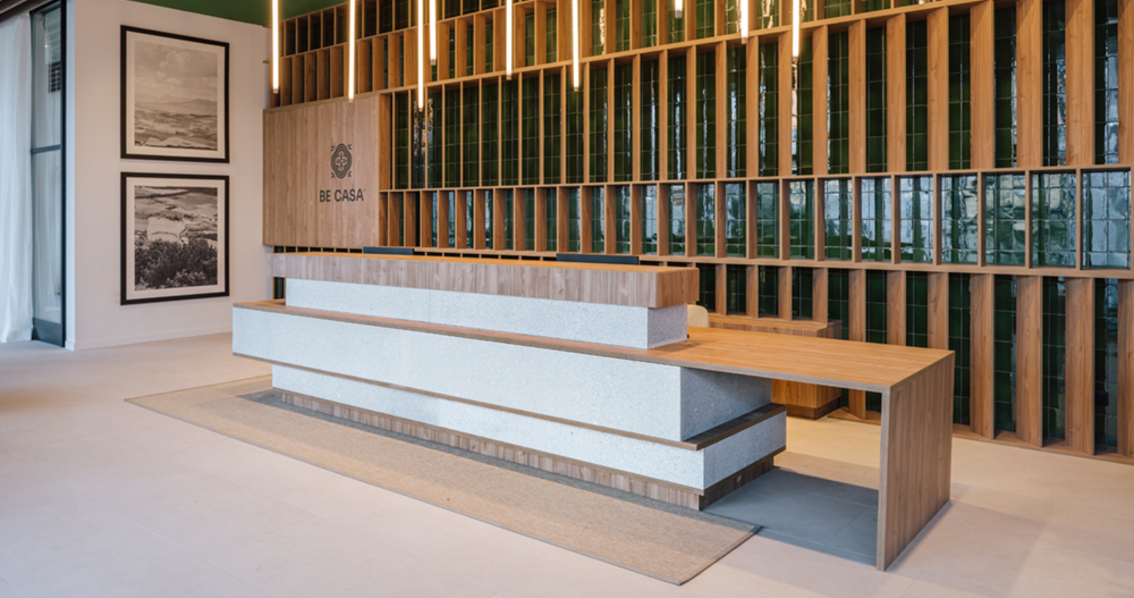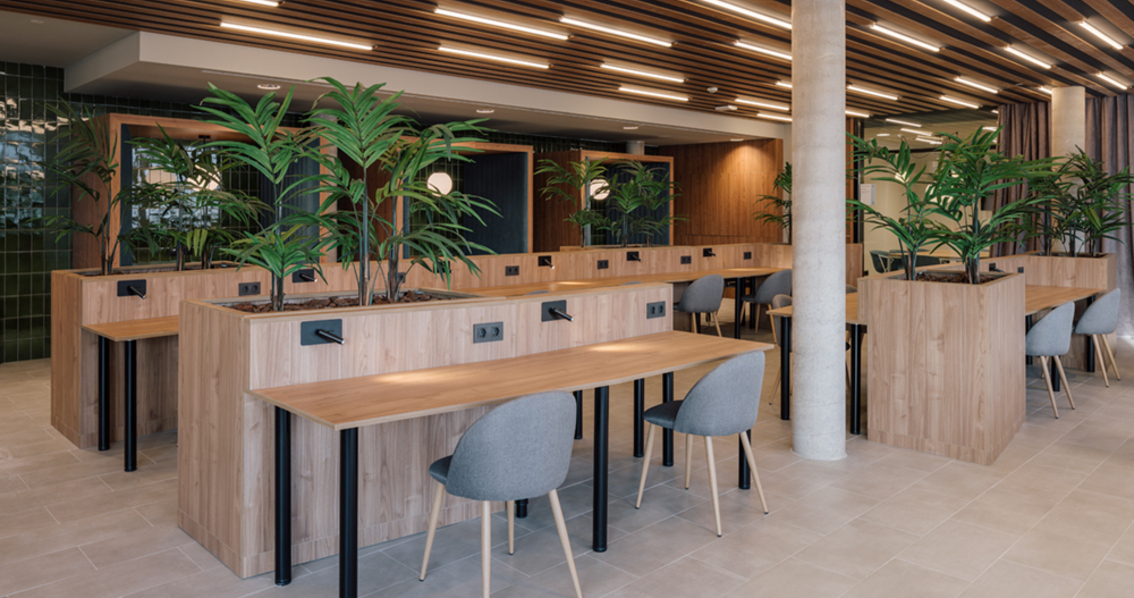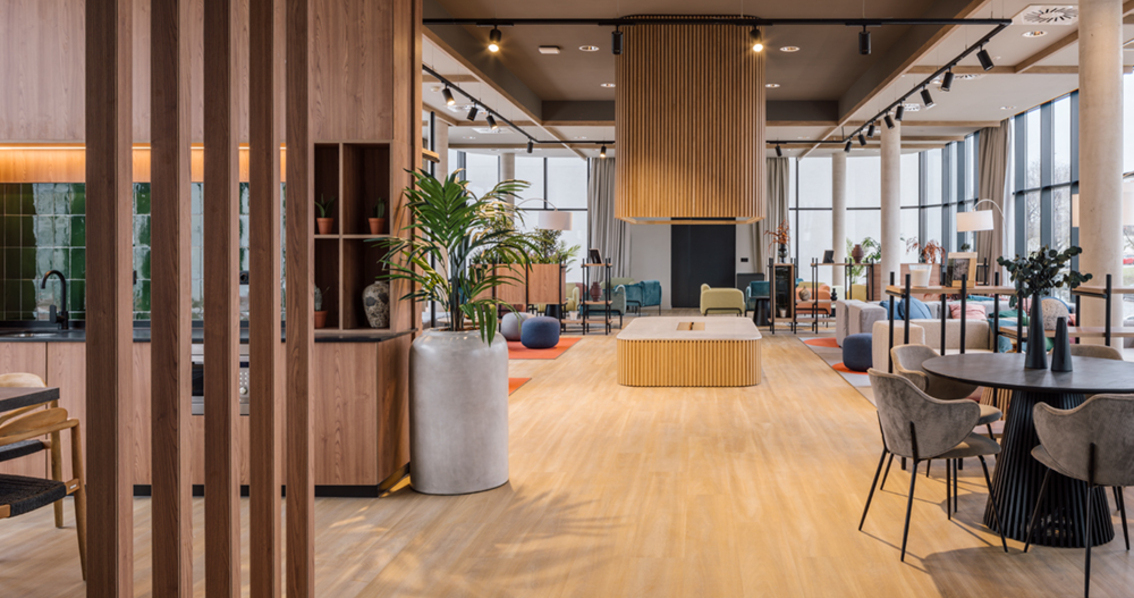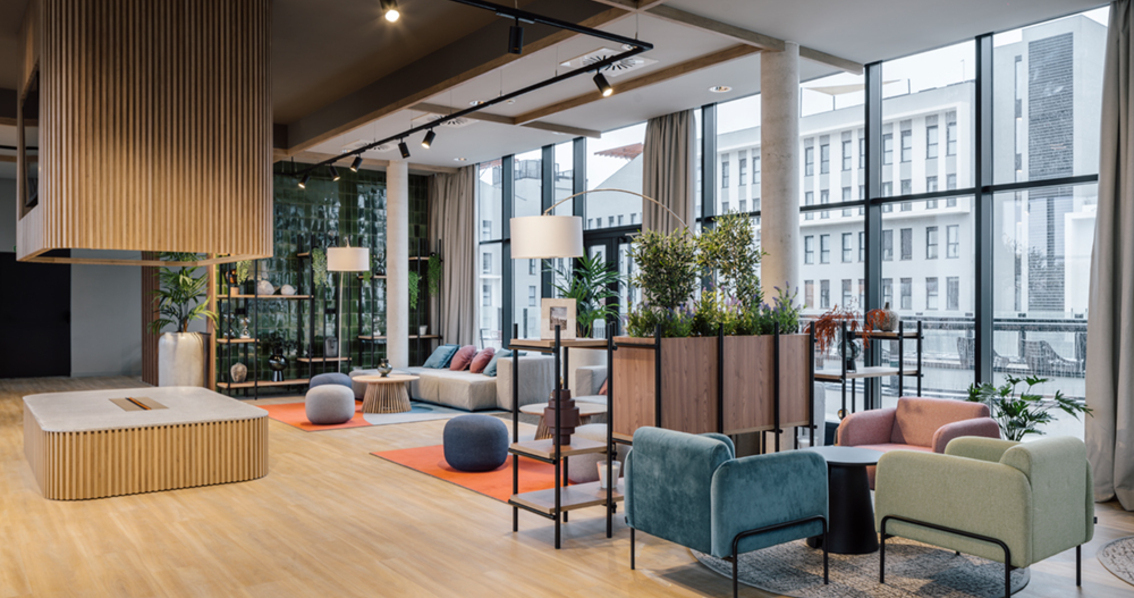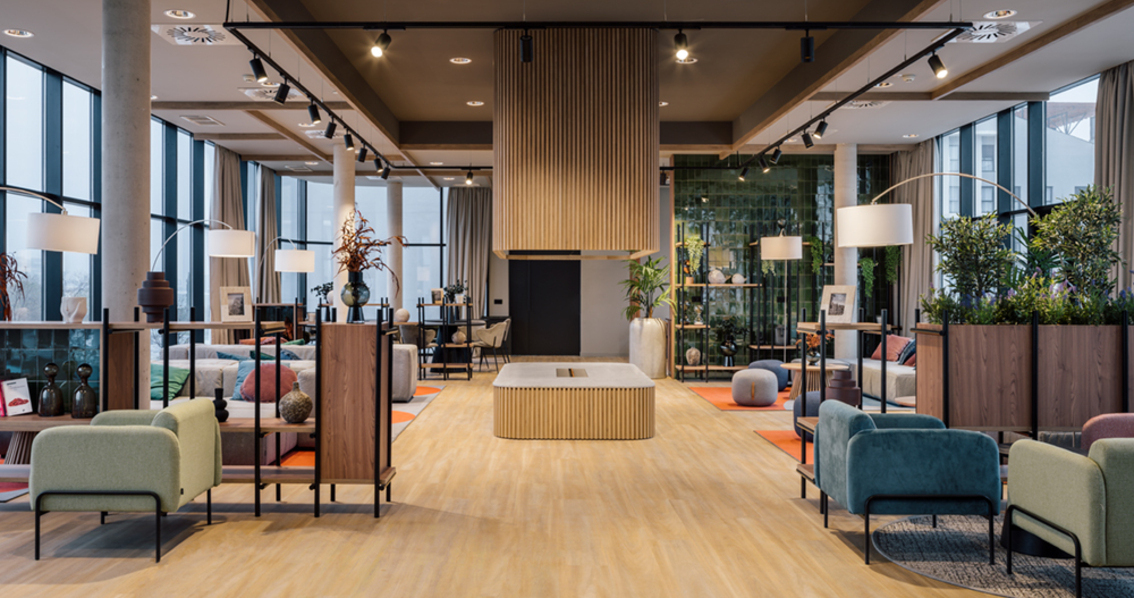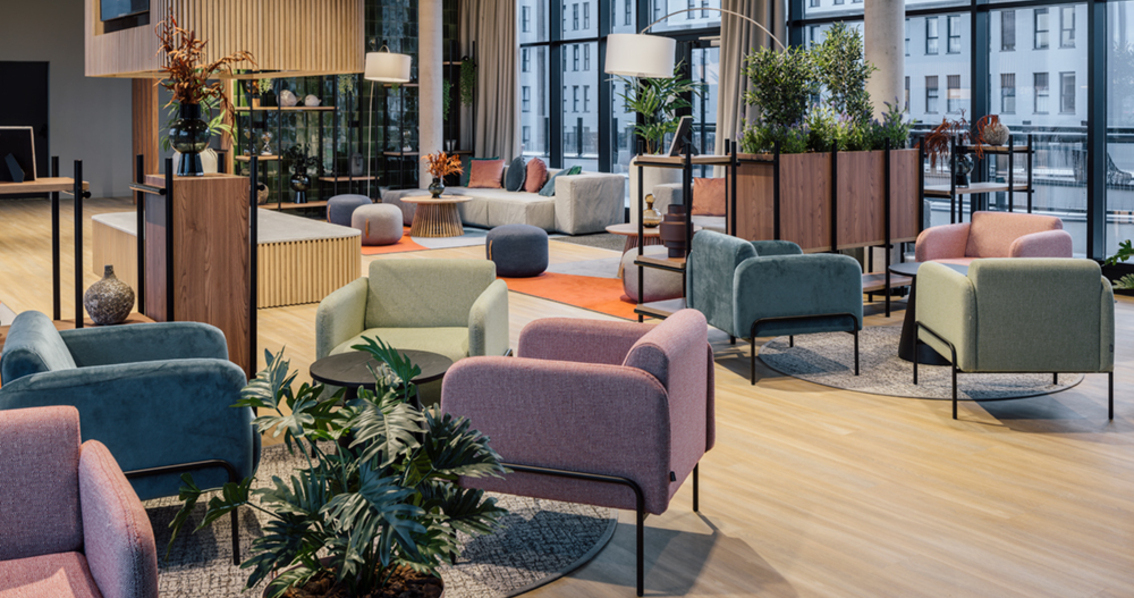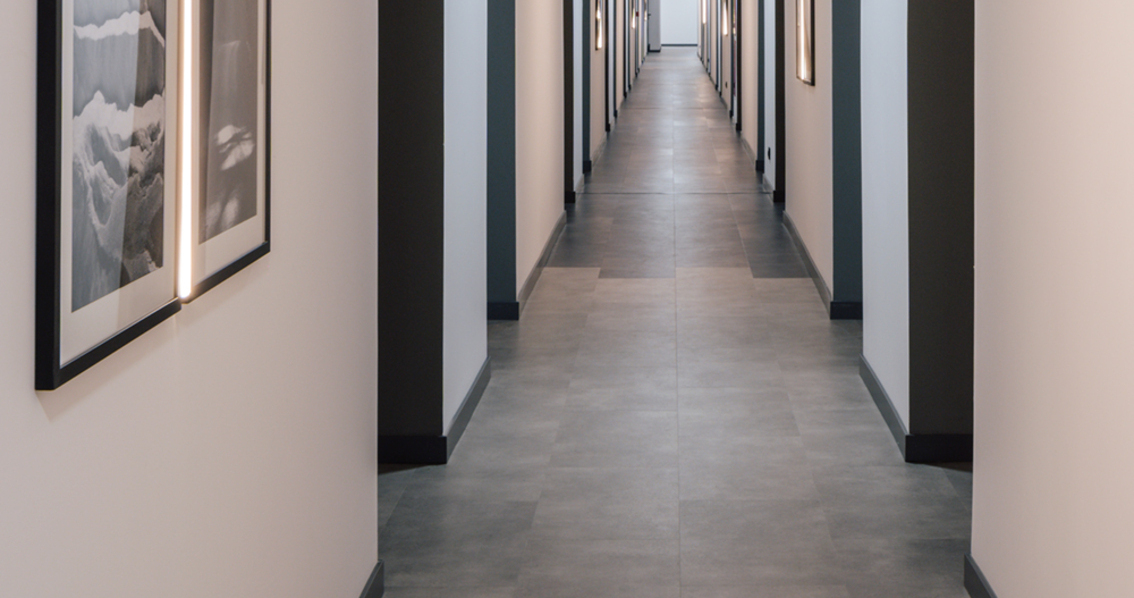 For this project, 25,000m² of Creation 55 Solid Clic LVT flooring was installed.
This is an easy-to-install multilayered flooring that adds more value, both in its structure and technical performance : it offers greater stability, more robustness, a better response to temperature changes, enhanced resistance to scratches and a more effective response when installed on surfaces with certain base problems. The Creation tiles and planks are composed of high-pressure pressed layers. As a result, the floor offers excellent dimensional stability. In addition, and in summary, these are the advantages and characteristics of Creation floorings which, among other aspects, also offer environmental improvements.
Creation LVT floors in a few facts :
allow a 30% faster installation.
give the possibility of replacing a single slab or tile, without the need to change the entire floor surface, if necessary.
have bacteriostatic and fungistatic properties for enhanced protection and better quality of life for users.
have a sustainable seal: 100% recyclable and 55% recycled content.
prevent the use of adhesives thanks to the "click" installation.
are waterproof and guarantee easy cleaning and maintenance.
offer unparalleled indoor air quality performance with extremely low VOC (Volatile Organic Compounds) emissions, 40 times lower than the limits set by European standards.
help to have a better acoustic insulation thus ensuring quietness in every room.
The word of the architect - Alvaro Manrique
"The biggest challenge of the project has been the scale of the project, the fact that it is a new brand, which has just started in Madrid, but will be expanding throughout Spain. Achieving that homey and comfortable look, even though it is a hospitality product with all the requirements it has to meet, has been a challenge in every way. And having "a quality service like Gerflor's here is a great help. They give fantastic attention and solve all kinds of technical doubts. That is very valuable when you are working on projects of this magnitude." says the architect.
The word of Gerflor Iberia - José Manuel Suárez, CEO
"For Gerflor, it is an honor to work on projects of this magnitude, pioneering in their concept, and with the trust placed in us by two architects and designers of the stature of Gema Alfaro and Emili Manrique. The revolution that the building and architecture sector is going through, increasingly demanding in terms of quality and sustainability standards, is the driving force that propels us every day to continue developing and evolving new flexible coverings' solutions that meet all these high standards. We are very pleased that our product has been chosen to accompany a design such as Be Casa".

World Leader
Floor covering solutions

Responsible
Recycled materials, recycling of end-of-life products, ISO14001

Multispecialist
Specific responses to the needs of twenty market segments

Expert team
Commitment to the success of our customers

Customer success
Daily commitment to guarantee our customers total quality and competitiveness.