Selected documents
Receive directly by email all the documents selected during your browsing.
Your selection of documents
COMMERCIAL Flooring
Gerflor commitment to healthier working honoured with "Ergonomics Innovation Award
Gerflor has been awarded the prestigious "Ergonomics Innovation Prize" by the Institut für Gesundheit und Ergonomie (German Institute for Health & Ergonomics) for its exemplary commitment in the areas of healthy working and ergonomic products.
Troisdorf, December 2022
Pioneering concepts for more ergonomic working
The "Ergonomics Innovation Award" has been awarded annually by the IGR (Nuremberg) since 2019 and rewards the highest quality or innovative concepts for future-oriented ergonomics as well as healthy and "more humane" working conditions. This can be reflected in the corporate culture as well as in products and services. The award winners are selected by a top-class jury of experts. For the first time, Gerflor as a leading supplier of resilient floor coverings had also decided to take part in the competition - with great success.
Picture : Frank Selbeck, Marketing Director Gerflor Germany, Michael Stein, Managing Director Sales and Marketing at Gerflor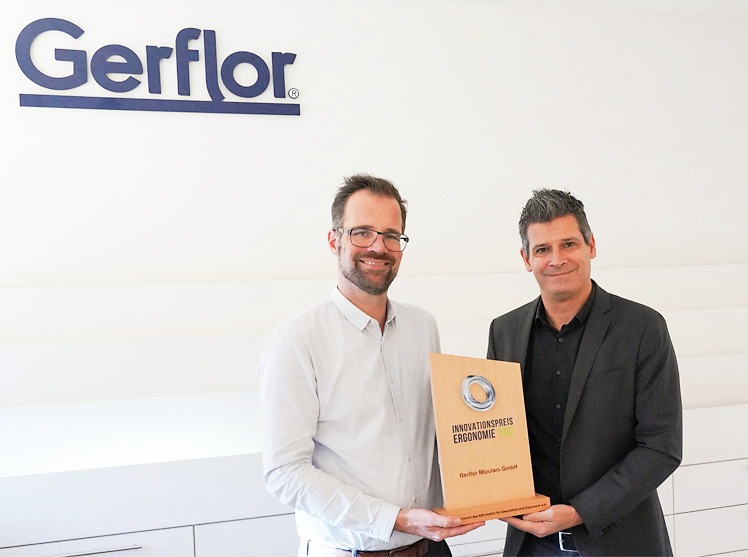 « We attach great importance to health promotion. Ergonomics and occupational health are always present and an important factor in our corporate philosophy as well as in product design. »
Michael Stein, Managing Director for Sales and Marketing at Gerflor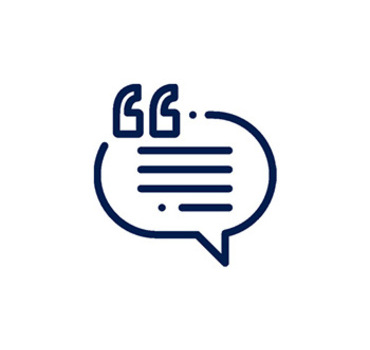 GTI industrial flooring: exemplary ergonomics and health promotion
A current example of a particularly ergonomic product solution is the tried and tested GTI Max Connect industrial floor.

The large-format, resilient vinyl tiles have been used successfully for many years in the processing industry, in supermarkets and other areas with heavy foot traffic. The flooring is extremely easy to install directly onto the existing subfloor during operation, without the need for adhesives.

In a recent study, the French inter-university Laboratory of Motor Biology (LIBM) investigated the influence of flooring on industrial workers, comparing GTI vinyl flooring with classic resin, concrete or ceramic floors. The result is clear: with resilient vinyl flooring, for example, perceived fatigue when walking is reduced by an average of 15%. At the same time, there is an average of 15% less impact and vibration on the body and the perceived walking comfort is 20% better
In summary, it can be said: The use of Gerflor's GTI industrial flooring enables healthier working conditions or more comfort.
In production areas or supermarkets, for example, this means an increase in the well-being and productivity of employees - an all-round beneficial solution.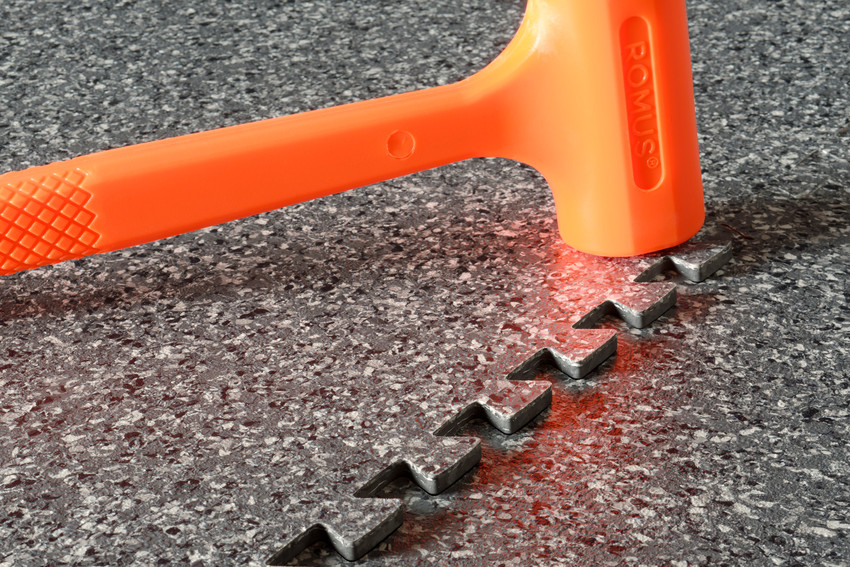 Discover our GTI Max Connect tiles



World Leader
Floor covering solutions

Responsible
Recycled materials, recycling of end-of-life products, ISO14001

Multispecialist
Specific responses to the needs of twenty market segments

Expert team
Commitment to the success of our customers

Customer success
Daily commitment to guarantee our customers total quality and competitiveness.