Selected documents
Receive directly by email all the documents selected during your browsing.
Your selection of documents
14.11.2022
Architects Darling® 2022 Award for DLW Linoleum floors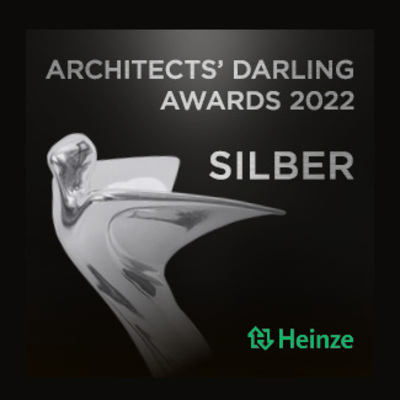 _
DLW Linoleum product range has won the 2022 the "Architects Darling®" Award (Silver category) sponsored by Heinze GmbH.

Heinze is one of the major architect online plattforms in Germany.
The award, which was first presented by Heinze in 2011, is now considered by many players of the construction industry as a kind of recognition and is the result of the voting of the top 40 architect offices in Germany.
The architects' votes were structured around 2 key questions :
Which companies offer the best services and products?
Where is personal advice valued?
The results of the annual survey of architects and planners are clear and Gerflor, with the DLW Linoleum flooring collections and services, is proud to belong to the "darlings of the German building industry" and honoured with the ARCHITECTS' DARLING® Award Silver.

World Leader
Floor covering solutions

Responsible
Recycled materials, recycling of end-of-life products, ISO14001

Multispecialist
Specific responses to the needs of twenty market segments

Expert team
Commitment to the success of our customers

Customer success
Daily commitment to guarantee our customers total quality and competitiveness.