Selected documents
Receive directly by email all the documents selected during your browsing.
Your selection of documents
20.10.2021
Gerflor supports the entire craft industry
—
The European finals of the EuroSkills* competition took place from 22 to 26 September 2021 in Graz (Austria) with the French trades team.
The competition brought together 48 trades divided into 6 categories: Creative Arts and Fashion, Automotive and Machinery, Construction, Communication and Digital, Manufacturing and Engineering Technology, Services
For 3 days, 319 competitors from 20 European countries competed in technical events combining precision, efficiency and speed of execution, in real production situations, before a jury of professionals.

Jessy DUMAS BOUGAIN, a former student of Gerflor's Flooring Training Centre in Tarare, came second on the podium just behind Russia and ahead of Switzerland by just a few points.
A well-deserved silver medal after the qualifying gold medal of the "Olympiades nationales des métiers" won in Caen in 2018.
Congratulations to Jessy for her pugnacity and her hard work. Congratulations also to his Gerflor trainers: Didier Besson and Sebastien Montagne.

Today Jessy is an employee of the Aubonnet company and he represents the excellence of the French Gerflor training.
Worldskills 2024
Following on from the Euroskills 2021 competition, Gerflor is committed to the training of young building craftsmen with WorldSkills International 2024, the largest international trades competition.
This competition will take place from 10 to 15 September 2024 and will welcome 1,600 young competitors under the age of 23, the best from over 65 countries, who will compete in 60 new disciplines.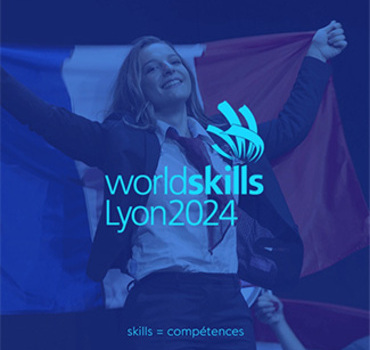 World Leader
Floor covering solutions

Responsible
Recycled materials, recycling of end-of-life products, ISO14001

Multispecialist
Specific responses to the needs of twenty market segments

Expert team
Commitment to the success of our customers

Customer success
Daily commitment to guarantee our customers total quality and competitiveness.