Selected documents
Receive directly by email all the documents selected during your browsing.
Your selection of documents
11.11.2019
PowerGame + The new generation of outdoor surfaces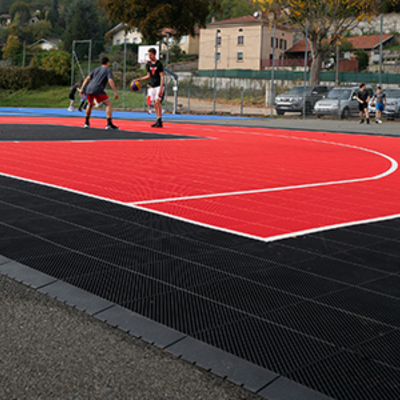 With our New PowerGame + Outdoor Surface, bring people together for unforgettable moments and lifetime memories.
Our new modular tiles offer everyone the opportunity to share such memorable sport and recreational experiences. They are not only fun and great-looking but they also offers a safe surface to play on. It can easily be installed in all facilities in the blink of an eye. Designed to provide the highest levels of safety and playability, PowerGame + offers an outstanding color durability thanks to its UV protection, as well as high stability with a stronger locking system, and an optimized water drainage and a faster drying with its new grid structure. A full range of finishing profiles, whether temporary or permanent, will perfect your court.
Be sure to provide the ideal playing outdoor surface for every practice and ambitions, from children in multi-use game areas or school facilities, to champions on events' courts.
Learn more about PowerGame + Outdoor Surface.