Selected documents
Receive directly by email all the documents selected during your browsing.
Your selection of documents
23.12.2020
GTI tiles installed in the Vatican city state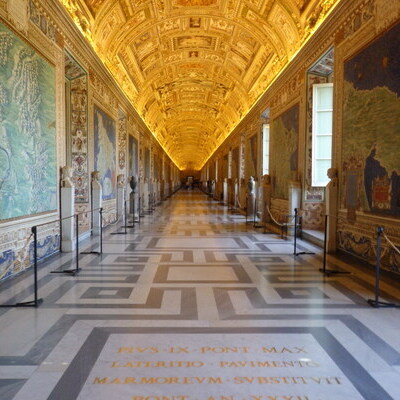 High traffic resistant, more than 25,000 visitors per day!
The Governorate of the Vatican City State has chosen Gerflor's GTI to withstand the passage of more than 25,000 visitors a day.
GTI flooring has been installed for years in various areas of the Vatican. Experienced technicians choose it to cover marble floors, during renovations or to lay them in passageways.
The average number of visitors walking on the floor in a day can vary from 25,000 to 35,000 people. There are two main characteristics that floors must guarantee:
extreme resistance
ease of installation
The new "passetto" in the area of Raphael's rooms is an external passageway that allows visitors to cross an area of the museum without crossing the crowds. This area was conceived to create an alternative and covered route, facing north of the Vatican.
GTI flooring was chosen to cover this new area. To carry out this important task we went to Rome in the last week of June: in less than 6 hours our 2 installers were able to cover a passage of 70 sqm. Thanks to its loose laying, GTI does not need any glue, you only have to beat with a rubber hammer and fit the tiles together. For the areas against the wall you can cut the tiles with a simple cutter and add a little silicone for a decorative effect. And the new floor is ready!
Even between the Sistine Chapel and the Borgia Room we have created a passage with GTI flooring: even among masterpieces GTI does its duty.