23.08.2019
Gerflor, partner with the FIBA World Cup China 2019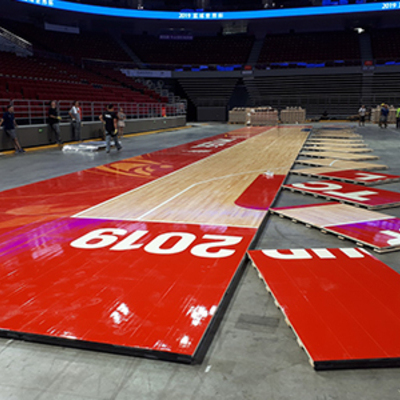 Gerflor is pleased to announce its partnership with the Basketball's main event of the year, the FIBA World Cup China 2019.
This year's world cup is the biggest edition in the history of basketball with a record of 32 participating teams. As a Result, 92 games will be played on Gerflor's floors.
Stadiums in 8 cities, Beijing, Foshan, Wuhan, Shenzhen, Dongguan, Nanjing, Shanghai and Guangzhou are all being prepared by Gerflor to hold the World Cup starting Saturday August 31st. .
Are you ready to support your favorite team ?
Check our Sports Flooring Solutions to learn more, or try a unique experience making your own court through our 3D Court Designer