19.06.2019
Design Week Milan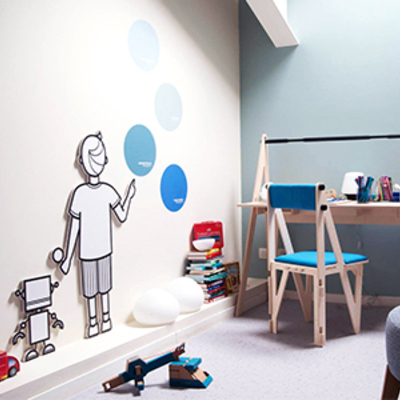 What started in Milan (Italy) as the "Salone del Mobile" in 1961, a fair to promote the best in Italian furniture design and accessories, has become the global event in the design industry calendar.
From 9th-14th April, designers from all around the world are gathered in Milan.
As Gerflor Italia we couldn't be out of this event!
During this week we participated in 2 projects:
The Playful Living: a house specially conceived for the contemporary families. It is a 150 sqm apartment divided in two floors, where you'll easily perceive a comfortable and easy-going environment, which transforms the everyday life into a joyful game between adults and kids.
Opificio31 in Via Tortona 31, Milano
Flooring solution: Confetti – Texline
Leonardo in the greenhouse: A transparent greenhouse that holds a reproduction of Leonardo's Lectern painting. A project conceived by Interni Magazine that unifies history and modernity in the biggest national university "Università degli studi di Milano".
Università Statale, via Festa del Perdono 7
Flooring solution: Creation 55 Clic Riverside